Jordan, Leonsis and Cuban Betting on Legalized Sports Gambling
October 29, 2015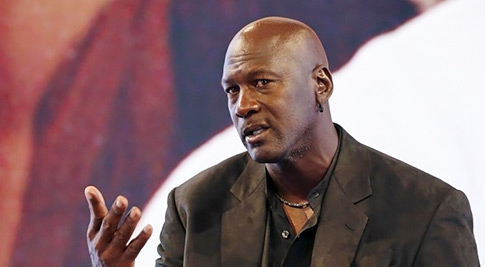 Mark Cuban, Ted Leonsis and Michael Jordan and are all making a big bet that sports wagering in the U.S. will become legalized as the three NBA owners are investing millions of dollars in a sports data company that has deep ties to the worldwide bookmaking industry.
The three are investing $44 million led by Revolution Growth, which is a private equity firm that Leonsis founded. The firm owns the NBA's Washington Wizards and the NHL's Washington Capitals.
Sportsradar AG, whose operations in the U.S. are Minneapolis based and counts Google and Yahoo amongst its many clients.
The sports technology business has developed a number of apps for its data and secured partnership with the NFL, NASCAR and the NFL over the past few months.
Sportsradar expects its data is going to be used for social media and fantasy sports. It will also be very handy when bettors make wagers.
That part seems to be the upside of the Leonsis, Cuban and Jordan investment.
Overseas, fraud detection and gaming have been perfected and now they are in the U.S., said Leonsis, adding he felt the company was very well positioned.
Leonsis estimates that there are more than $100 billion wagered on the NFL illegally every year, which is an amount that makes legalizing sports betting most likely inevitable said the Wizards owner.
Sportsradar's president in the U.S. Ulrich Harmuth said that if the market in the U.S. opens for gaming the company is ready, with product available and it is in perfect position to serve all U.S. gaming market customers.
The company has over 450 bookmakers and more than 30 state lotteries amongst its clients and has become one of the world leaders in the industry.
The company has up to date data on over 3,000 sporting events each day, which is utilized by hundreds of the leading bookmakers.