Solid ATS Pick: Jets Will Have Let Down, Take Raiders
October 29, 2015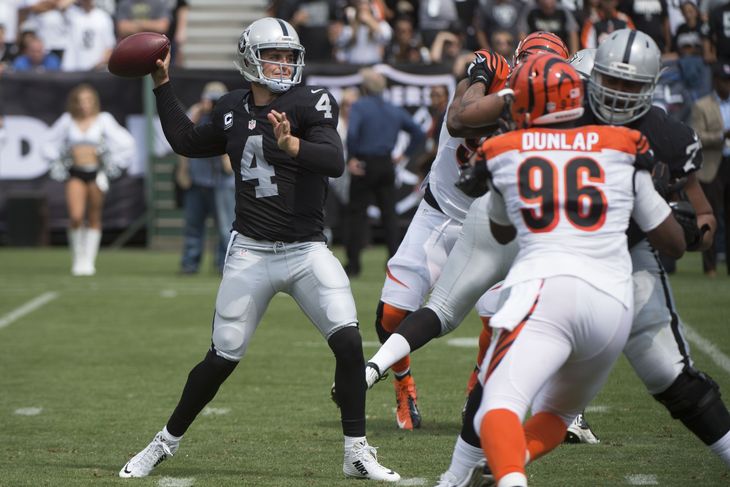 The New York Jets are coming off a tough loss to the New England Patriots last week and must fly to the west coast to play the Oakland Raiders.
The Jets, who are 4-2, meet the surprising Raiders that sit at 3-3.
Both are trailing 6-0 teams in their division and cannot afford to lose a game.
New York is favored by 3 points on most books with a 44-point total for over/under.
The Oakland Raiders have been able to pick up their scoring as they were ahead early during the third quarter 37-6 over the San Diego Chargers, before the Raiders downfall, its passing defense allowed 23 unanswered points through the air during just the fourth quarter.
Of course, Ryan Fitzpatrick the Jets quarterback is not anywhere close to the level of Philip Rivers. The Jets are No. 23 in passing offense at just 245 yards per games and throws just 35 times a game.
The one plus New York has is its offensive line has protected Fitzpatrick well this season allowing only four sacks in the first six games.
However, Nick Mangold is hurt and might not play and without the all-pro center, the Jets might be vulnerable to up the middle pass rushes.
The Jets do not do well traveling across the country. Since 2010, the Jets have not won a regular season game. Since that time, they are 4-0,  but are 2-1 away from home this season.
Derek Carr is carrying the Raiders offense with 11 touchdown passes and only 3 interceptions making him the No. 6 ranked passer in the league.
Protection has been strong for Carr, as he has been sacked just 8 times .
Look for that aerial game from Oakland as New York leads the league in rushing defense.
This game will be a letdown affair for the Jets giving the Raider an opportunity to win outright or at least cover the number.