Dallas: Solid Week 8 NFL Pick Against the Spread
October 31, 2015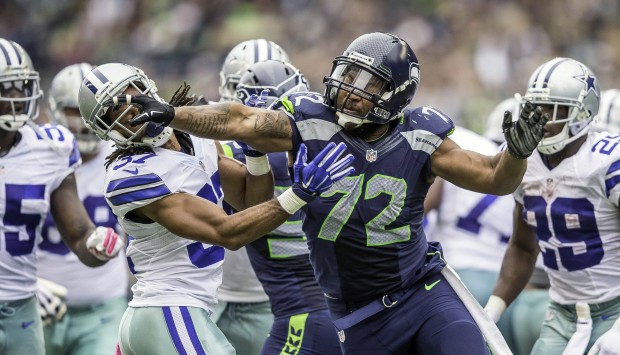 The Dallas Cowboys sans Tony Romo and Dez Bryant host the Seattle Seahawks this weekend. Seattle is 6-point chalk win this game with the point total sitting on 41. Dallas looks like a solid pick in this one.
Two weeks ago, Seattle was just 2-4 following its loss at home to Charlotte. However, the Seahawks came back in good fashion to beat San Francisco.
Seattle is now 3-4 and trail Arizona in the NFC West by two games. In each of its three wins this season, Seattle had not allowed its opponent a touchdown on offense while allowing only 13 points combined in the three wins. In its four losses, the Seahawks are giving up over 28 points per game.
Dallas is counting the days, hours and minutes until Romo returns, as with him they were 2-0 and without him 0-4. Last Sunday they lost to the Giants after beating them in Week 1. The Giants ran a kickoff back for a touchdown to break a tie of 20-20 late in the fourth quarter.
Darren McFadden has 152 rushing for Dallas, but Matt Cassell was intercepted three times.
Dallas has now covered in only one of its first six games.
Seattle has not faced strong offenses this season. Their defensive numbers still look good, but are skewed when you play an anemic offense like San Francisco and a Bears team that has Jimmy Clausen at quarterback.
The Panthers, Bengals, Packers and Rams all out gained the Seahawks and on offense, Dallas has been productive.
Playing on the road has been tough for Seattle. The Seahawks are 1-3 on the road and this is the second consecutive road game that has meant long travel as well.
Dallas is desperate as it looks to end its slide of four games and has won four of the past five games against Seattle head to head last year 30-23 at CenturyLink Field.
Dallas might not get the jump down enough to win it outright, but they will keep it close and cover.