Two College Football Finishes That Broke Bettors Hearts
November 2, 2015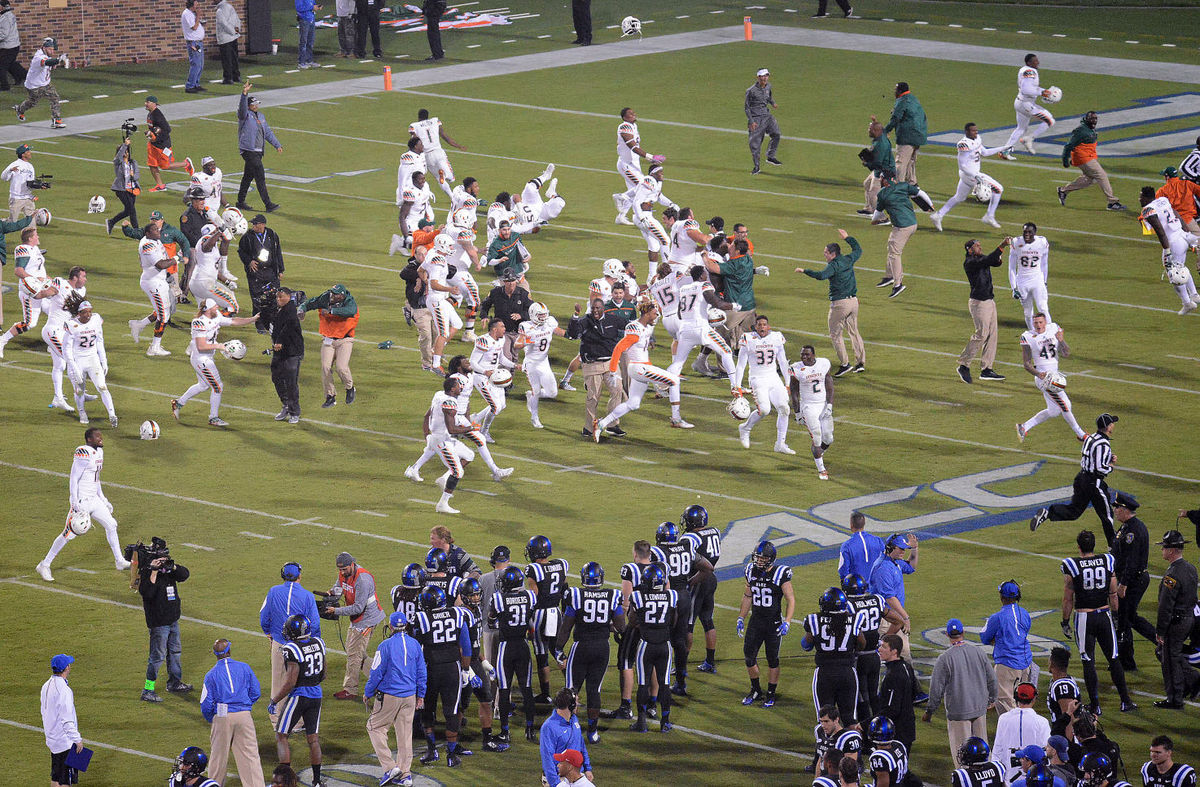 Questionable coaching and officiating caused bettors on college football to take a few hits during Week 9, as did kickoff returns. Those holding the UNDER on the Duke home games versus Miami might have become victims of the toughest college football beat in 2015.
The point total for the ACC showdown between Miami and Duke was 51.5. The final 10 seconds of the game will go down in history as 10 of the craziest you will see on a football field.
Duke rallied from a halftime deficit of 14-3 when the Blue Devils scored from a yard out to take a 27-24 lead with only six seconds remaining in the game.
The score at that point for OVER bettors was a loss as they were one point away from covering.
On the kickoff with six seconds remaining, Miami lateral the ball eight times until Corn Elder ran it 91 yards for the game winning touchdown.
Fans, coaches, players and most of all bettors were stunned with what they witnessed live or on videotape. Replay showed that one player for Miami appeared to have a knee down prior to lateraling the ball. Officials reviewed the play but in the end, the touchdown stood and OVER betters were insanely happy and the UNDER bettors went home again dejected.
This is the third straight week that a crazy special teams touchdown on the game's final played decided the outcome of the game and affected those betting on the same.
In another crazy high scoring affair, Oregon beat Arizona 61-55 in three overtimes. The Ducks needed their own wild play to push the game into overtime that cost bettors for Arizona State the win.
With just 12 seconds remaining and facing fourth and goal, Oregon quarterback Vernon Adams Jr. scrambled until finding an open receiver in the end zone to tie the score.
Arizona had an opportunity to cover as they were laying just 2.5 points. However, after trading two touchdowns in the first two overtimes, the Ducks scored a controversial TD and then picked off an Arizona State pass for the win.