NFL Injuries That Could Influence Lines and Picks
November 5, 2015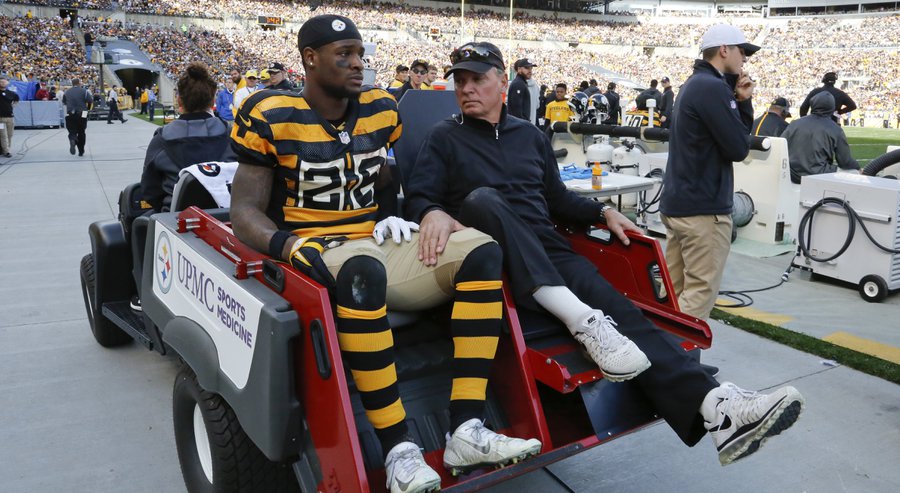 Week 9 of the NFL regular season kicks off on Thursday and there are a number of injuries that could and likely will have an impact on games. That means it is important to review them before placing any wager online.
Week 8 was the worst week thus far for big-name players to go down injured. No team was hurt more than Pittsburgh.
Le'Veon Bell the running back for Pittsburgh went down with a torn MCL and will be out the remainder of the NFL season. The only solace is he did not tear the ACL and likely will be at full strength next September on opening day.
Matt Forte the Chicago Bears running back avoided real serious knee damage during Week 8, but will likely miss two to three weeks with what the team is calling a strain.
Keenan Allen the wide receiver for San Diego has been a bright spot for the rather dim 2-6 Lightning Bolts. He had 67 catches on the season and Philip Rivers' favorite target. However, he lacerated his kidney and will miss the remaining part of the season but should make a complete recovery.
Josh McCown the starting quarterback for the Cleveland Browns will miss Thursday's game versus Cincinnati and maybe more due to a rib injury.
Marcus Mariota the rookie quarterback for the Tennessee Titans has missed two straight games with a strained MCL and but could play this weekend, only he likely will not be 100% if in fact he plays.
Ryan Fitzpatrick and Geno Smith the quarterbacks for the Jets could both be watching the start of the Bryce Petty era in New York on Sunday. Fitzpatrick has ligament damage in his throwing thumb and needs surgery, but could possibly play the rest of the season. Smith hurt his shoulder last week while replacing Fitzpatrick against the Raiders.
Both took part in throwing drills this week and no free agent was signed as a possible backup which means one of the two might play, but Petty is ready when needed.
Other players out injured or doubtful for their games include Steve Smith Sr. for Baltimore, Cameron Wade for Miami,  and Tyrod Taylor for Buffalo.