Perfect Game to Go UNDER
November 6, 2015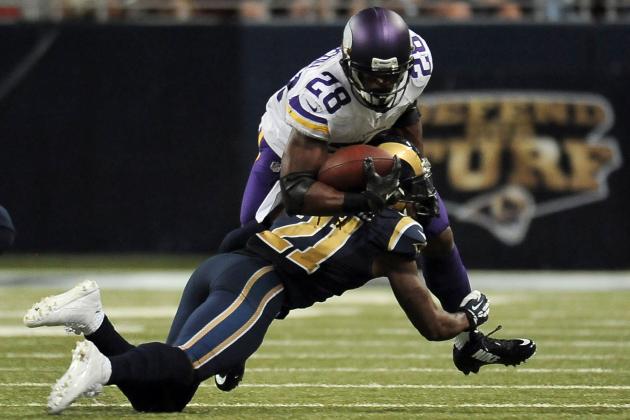 Week 9 has a number of good games to bet on in the NFL. If the point total is your thing, the over/under on the St. Louis versus Minnesota Vikings might be to your liking.
The point total by most bookmakers is sitting on 39.5, one of the lowest point totals that have been posted this season in the NFL.
When analyzing the matchup the Vikings should have a very tough time gaining yardage against the tough Rams defense. The Rams love to beat up opposing quarterbacks, have a top ranked defense against the run and are not that bad when it comes to coverage against receivers, tight ends and players out of the backfield.
The Vikings on the other hand rank amongst the worst in defending tight ends and can be exploited when it comes to defending backs who go out to receive passes and in this case Todd Gurley the rookie running back for the Rams.
Both teams are geared first to defense and on offense to the running attack. With Gurley in the Rams backfield and Adrian Peterson in the Minnesota backfield, the clock should run much more often shortening the game and bringing in the UNDER that much more.
Add to that two quarterbacks, Teddy Bridgewater for Minnesota and Nick Foles for St. Louis who will be under orders to maintain a very conservative game and you have a recipe that spells U-N-D-E-R.
The only threats in the game that could make a difference would be turnovers and special team plays, but the odds favor a low scoring affair.
When the line opened St. Louis +2.5 many took that play with the Rams, but the line has been moved down to 2.0 and that might be too little.
However, the UNDER has gone 5-0 in the past 5 games St. Louis has played following a win against the spread. The past 4 games played at home by Minnesota have also cashed UNDER.
Lean toward the UNDER here.