College Football Week 10 Betting Recap
November 9, 2015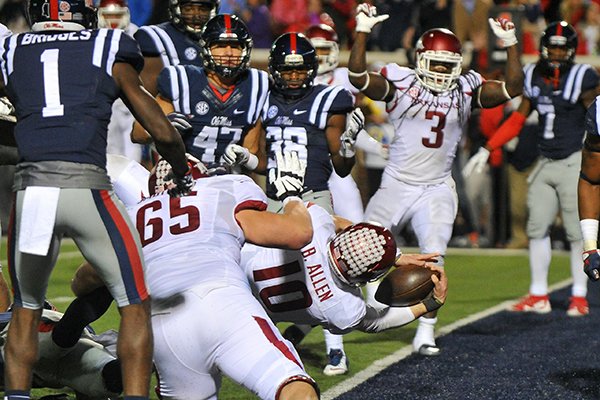 Week 10 of college football has come and gone, with week 11 starting Tuesday. Here is a quick wrap up of the betting totals for the week.
Favorites for the week were 44-16 straight up and 27-31-2 against the spread. Favorites at home were 35-25 SU and 26-32 -2 ATS. The Over/Under totals went to the UNDER 26-34.
The biggest underdogs to pull off an outright win were New Mexico +20 versus Utah State with a 14-13 win and New Mexico State +17 defeated Texas State by a score of 31-21.
The biggest favorites to cover were Louisiana Tech -29 by a score of 56-13 over North Texas and Texas -28.5 by a score of 59-20 over Kansas.
The weekend had some craziness once against and the list of unbeaten teams was shortened due to losses by Toledo, Michigan State, Memphis, LSU and Texas Christian.
The 49-29 loss by TCU to Oklahoma State was the biggest surprise of all as the Horned Frogs were favored by 6.5 points.
The biggest matchup of the whole week was Alabama vs. LSU, but the Crimson Tide kept LSU hog-tied the entire game by stopping running back Leonard Fournette the favorite to win the Heisman Trophy.
Many second guessed College Football Playoff committee members when Alabama was give the No. 4 spot in the first rankings, those doubts are gone now after the Tide rolled.
Michigan State was spanked on the ride by Nebraska as the Cornhuskers scored a touchdown with only 17 seconds left to play.
Clemson was ranked No. 1 in the CFP rankings and backed it up with a strong win over Florida State at home 23-13.
Despite the Clemson win, the Tigers are only 3-4 ATS over their last seven games. It was the first UNDER to cash in the past five games for the Tigers.
Mississippi lost to Arkansas 53-52 on one of the wildest plays in college football this season.
Arkansas completed a pass then had to lateral the ball some 15 yards backwards and was able to recover and advance it for a first down in overtime.
The next play the Razorbacks scored a touchdown. Instead kicking the extra point, the Razorbacks went for the win and converted the two-point play.
Since losing to Texas, Oklahoma is 4-0 SU and ATS and the OVER has cashed in all four games. Next week the Sooners get Baylor.