NFL: Bettors Learn the Hard Way Things Are Not as They Might Appear
November 10, 2015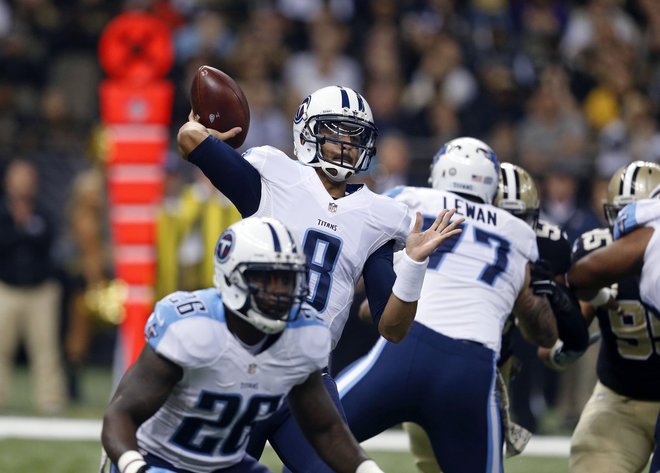 Just when you think you have the NFL figured out, a week comes along like Week 9 and you realize just how crazy the NFL is, such as no team is likely as good as they seem and not team is ever as bad as they might appear.
Case in point, the Tennessee Titans, just when everyone starts believing Tennessee might by football's worst team they win on the road in overtime to end a slide of six games.
Tennessee won in overtime 34-28 in the Superdome over New Orleans as a 7-point dog. That game was the first of many that had most bettors guessing incorrectly.
San Francisco a 9-point dog on their home turf means really that they were a 12-point dog since odd makers often give 3 points for their home turf, and they go out with a backup quarterback and win outright 17-16. Go figure.
What team can be trusted in the NFL at this point? Good question and one that is tough to answer.
Cincinnati would be a good choice. The Bengals are 8-0 straight up and a very solid 7-0-1 against the spread. If you bet the Bengals all season thus far, you have 7 wins and a push making them very profitable.
Some people started to believe in New Orleans. The Saints prior to their loss against Tennessee was 4-1-1 in their past 6 games played, but that was a mistake as well.
Atlanta was strong in the early going but is now 0-5 ATS over its past 5 games played.
New England is head and shoulders above the league overall at 8-0 SU and have a strong 5-2-1 record ATS. On Sunday, they were the only popular team with the public that covered.
Things will not get any easier this week for bettors but taking team such as Cincinnati and New England might be the safest way to go, but then again is anything ever safe in the NFL.
Lest we forget that, an undefeated Denver was beaten outright on the road versus a lackluster, sluggish Indianapolis team that was home dogs by as many as 6-points on some books.