Panthers Beat Packers, But Odds Makers Still Have Their Doubts
November 10, 2015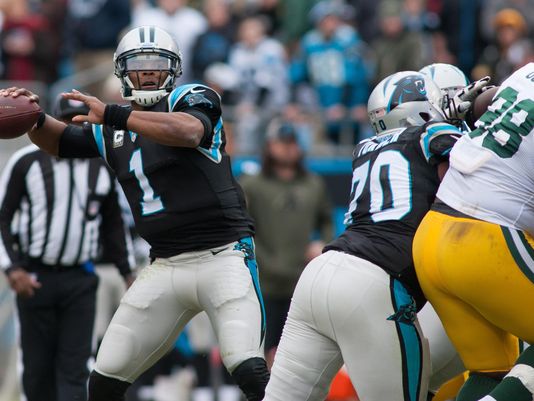 The odds on Super Bowl 50 have been changed by bookmakers and the Carolina Panthers are on the move, but did not overtake the Packers.
The Panthers defeated the Packers at home on Sunday but odds makers did not think it was sufficiently dominating to move Carolina above Green Bay in the NFC.
Most offshore and Vegas books have Green Bay at 7 to 1 odds to be victorious in Super Bowl 50 while they are 9 to 5 to win the NFC Championship.
Carolina is currently is 7 to 1 as well to lift the Vince Lombardi trophy and 3 to 1 to win the NFC title.
Despite Carolina owning a perfect 8-0 record halfway through the season and a lead of two games over the Packers, Vikings and Cardinals, odds makers still have their doubts.
Odds makers even said on Monday that if Green Bay had to reach the Super Bowl through Carolina the Packers would be favored in the NFC title game even playing on the road.
The gap seems to widen however, when it comes to New England and the remainder of the NFL. The Patriots odds were updated to 7 to 4 to win the Super Bowl after their convincing win over Washington 27-10.
It seems that New England is truly on a mission, winning by large margins and has that one step up on the rest of the league at this particular stage.
With the Patriots still undefeated and playing better than anyone, the talk about 16-0 will start creeping into the picture. Books makers will likely wait until the Patriots are another undefeated team is 10-0 or possibly 11-0 before putting up an undefeated season prop on the futures board. Of course, New England still has tough opponents left on their schedule and one of them is Denver in Week 12.
SUPER BOWL 50 ODDS
PATRIOTS 7 to 4
PACKERS 7 to 1
PANTHERS 7 to 1
BRONCOS 8 to 1
CARDINALS 10 to 1
BENGALS 10 to 1
SEAHAWKS 12 to 1
VIKINGS 18 to 1
EAGLES 20 to 1
GIANTS 20 to 1