Sportsbooks Make Golden State and Cleveland Co-Favorites
November 11, 2015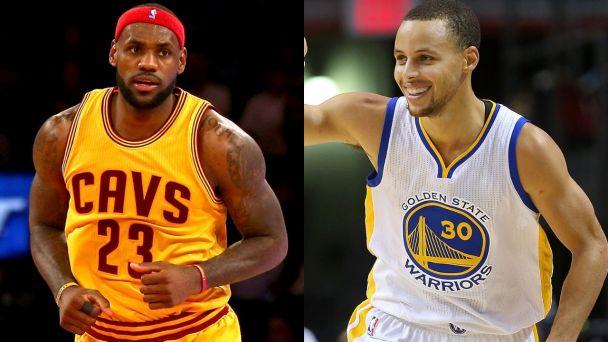 The Golden State Warriors have started their season undefeated through eight games and while futures bettors are not necessarily focused in on buying the Warriors to repeat as the NBA champions, bookmakers are taking the side of caution to not make that opportunity all that tempting.
The odds for Golden State to win the NBA title this season were shortened to 9 to 4 or +225 on many offshore books as well as in Vegas. The Warriors are now the co-favorites to win the title with the Cleveland Cavaliers.
Bookmakers often times will adjust the futures odds of a team based upon liability they face. However, in the case of Golden State that is not true at many of the offshore sites.
Many of the sites do not have any substantial bets on their futures' boards for Golden State since the season began.
Some of the books are slight winners on how the betting on Golden State stands and would prefer to keep that so adjustments have been made to their futures odds making them the league's co-favorite.
To start the season, Golden State is beating teams handily, almost embarrassing some of its opponents. In the preseason, many odds makers though Western Conference teams would be one another up. However, if Golden State maintains its current pace and is able to lock up a No. 1 seed they will warrant being the sole favorite to repeat.
Many books have written a number of tickets on Cleveland, but with the opening prices on the team so low, a championship for Cleveland ends up being a win for books.
Other bookmakers have the Cavs number one because first there is a great deal of money being bet on them and secondly the road to the NBA finals through the Eastern Conference will be much easier that teams in the West.
With team like San Antonio, Houston, the Clippers, Oklahoma City and Golden State in the west, anyone of them would be a solid choice to win the title, making every series during the Western Conference playoffs very tough.