Six Ranked-Versus-Ranked Games Highlight Week 12 in College Football
November 17, 2015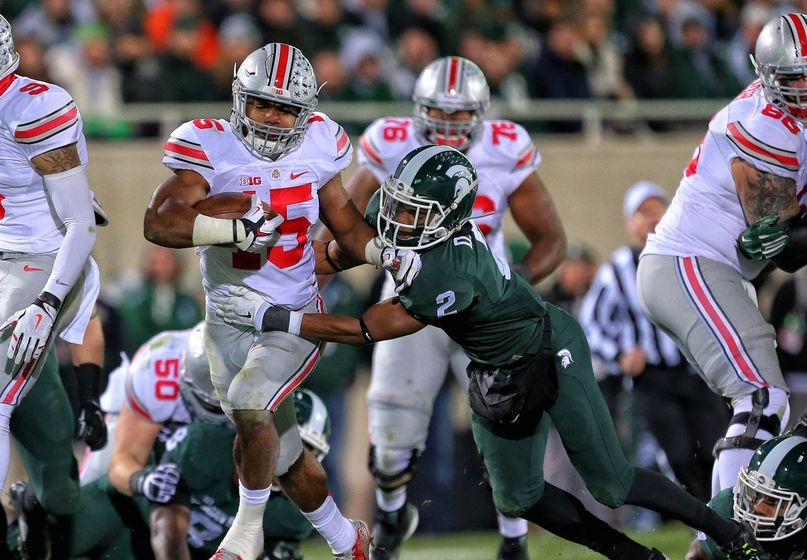 Week 12 of college football will be highlighted by six games that will have two ranked teams playing one another.
This is without a doubt the most intriguing week of college football to date with games deciding conference titles and playoff invitations hanging in the balance.
In the Big Ten, No. 9 ranked Michigan State travels to No. 2 ranked Ohio State in what is easily the weekend's biggest game. At the same time, No. 10 ranked Baylor will visit No. 7 ranked Oklahoma State, No. 11 ranked TCU will travel to No. 7 ranked Oklahoma, No. 20 ranked Northwestern visits No. 21 ranked Wisconsin, No. 17 ranked LSU visits No. 25 ranked Ole Miss and No. 22 ranked USC will travel to play No. 23 ranked Oregon.
Michigan State will be a 13.5-point road dog heading into Columbus, Ohio to face the Buckeyes.
A number of odds makers feel that Michigan State is winning but has struggled to do so in many games. Last season, the Spartans scored 40 to 50 points per games but most of the time this year they are scoring between 20 and 30 and the games are very close and down to the wire.
On the other hand, it appears now that Ohio State is putting things together and all around is a superior team to Michigan State.
The weekend's most competitive game will likely be Baylor at Oklahoma State. The Cowboys were favored by one point to open the line, but that has been bet down to a pick'em at this point.
If Oklahoma State can win out, they would be in the College Football Playoff due to their strength of schedule, with Baylor followed by Oklahoma ending their regular season.
Baylor is still in it as well. If they defeat Oklahoma State and then TCU their strength of schedule also is quite good.
This will be one of the season's most exciting Saturday's of college football and just what sportsbooks and bettors alike are looking forward to.