Odds Makers Make Alabama Sole Favorite for National Championship
November 19, 2015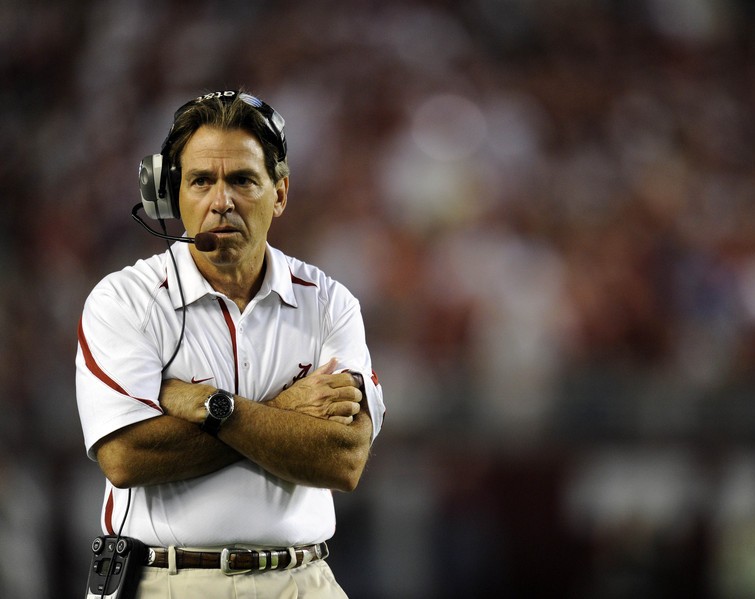 College football is entering Week 12 of its regular season and the third week of College Football Playoff rankings. This week at the top of the CFP rankings are the Clemson Tigers
The rankings this week remained the same for the top 5 as following Clemson were Alabama at No. 2, Ohio State at No. 3, Notre Dame at No. 4 and Iowa at No. 5.
How the College Football Playoff committee ranks its teams is not exactly how odds makers see things happening in January and what team will end up winning the national championship.
After its dominating play last weekend over Mississippi State Alabama moved its record to 9-1. The Crimson Tide is now the sole favorite on the betting futures board to win the national title according to offshore and Vegas bookmakers.
The Tide has continued its rise up the rankings on the futures boards pulling even last week with the Ohio State Buckeyes and then overtaking them to hold the top spot.
With Alabama now No. 1 and Ohio State No. 2, Clemson is holding down third place in odds makers eyes.
A surprising No. 4 on the futures board is Notre Dame. Odds makers believe the Fighting Irish have a better opportunity to win the title than does Oklahoma, which is in a tie with Oklahoma State.
The Big 12 and Big Ten lead as each have four teams in the overall board, while the ACC and SEC each have two. The Pac-12 does not have any teams on the board, as its top teams are all but out of qualifying for any of the top 4 spots in the playoff.
Alabama has seen its odds of last week of 5 to 2 remain the same, but second place Ohio State saw its odds of 5 to 2 last week lengthened to 11 to 4 for this week.
Clemson is now sitting at 7 to 2 in third after being 4 to 1 last week. Notre Dame at 8 to 1 moved up from last week's 18 to 1, a very strong move up the board by the Irish.
Oklahoma with a strong win over Baylor halved its odds from 20 to 1 to 10 to 1.