Two Big 12 Showdowns with College Football Playoff Implications
November 20, 2015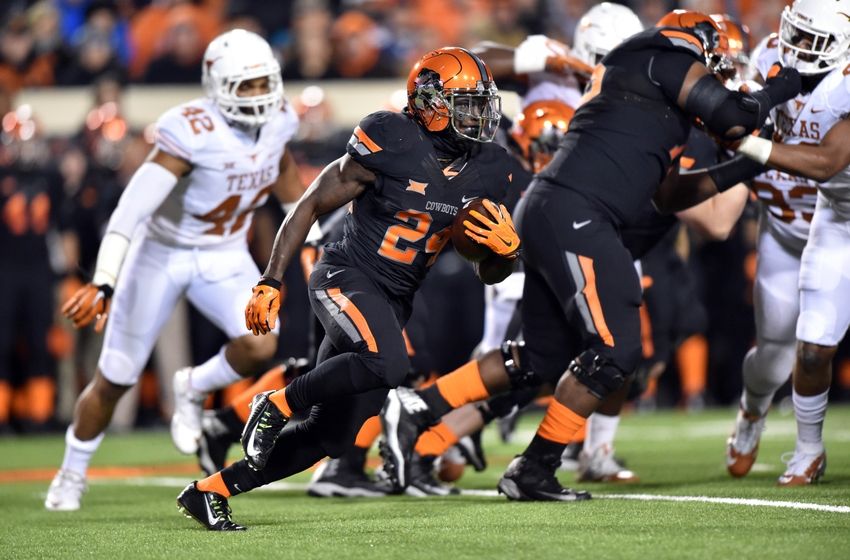 The SEC has been a dominant force in college football for years. Last year the Big Ten broke a stronghold the SEC held on college football when Ohio State won the National Title. This season it might just be the Big 12 that has the strongest lineup of teams in the nation.
On Saturday, two huge Big 12 games take place that will have College Football Playoff implications.
The first will be between the once beaten Baylor Bears and the unbeaten Oklahoma State Cowboys.
The Bears need a win to return to the playoff picture after losing by 10 points last weekend to the Oklahoma Sooners.
The Cowboys opened as the favorite by one point but that has been quickly bet down to what is now a straight pick 'em.
Over its past 21 games versus teams with an overall winning record Baylor is 15-6 against the spread and 8-3 against the number in its past 11 games on the road against an opponent with a home winning record.
Jarrett Stidham is filling in for Seth Russell under center for Baylor and the coaching staff appears to be coddling him too much. The Bears need to let the freshmen show his talents and open the offense up more.
Oklahoma State is 6-1 against the number in its last seven games against a team that is over .500 and is 17-8 against the number in its past 25 games at home.
Pick: Oklahoma State
Texas Christian visits Oklahoma in the second marquee matchup of the weekend for the Big 12. TCU looked ahead to his matchup this past weekend when Kansas nearly upset them.
TCU is just 1-4 against the number over its past five games on the road and 1-5 against the spread in its past six games on the road versus a team that is over .500.
Oklahoma could be playing better football than any other team in the country at this point. They showed some muscle in last week's win over Baylor on the road and have covered five straight games.
However, at home, the Sooners are only 1-4 against the number at home versus teams that have a winning record on the road.
Pick: Oklahoma