Books Beaten Up Thanksgiving Day Thanks to Carolina and Detroit
November 27, 2015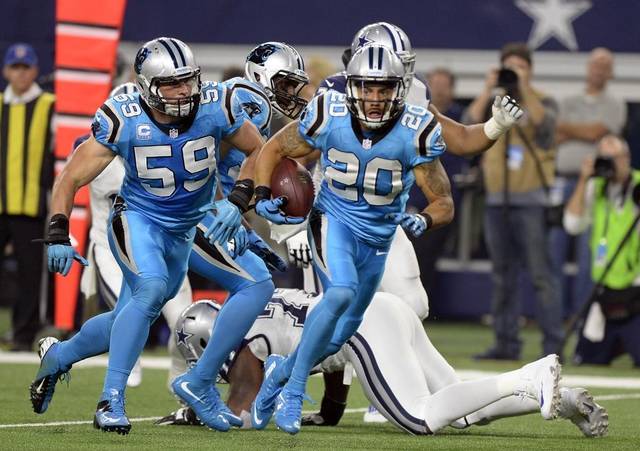 Thanksgiving Day 2015 was not a thankful day for sportsbooks. With three games on the NFL schedule bookmakers lost two of three, Dallas was soundly beaten by Carolina and Detroit routed Philadelphia. The books were able to recover some in the final game as the Bears defeated the Packers.
Carolina was a huge liability for bookmakers at pick 'em with over 70% of the action on the Panthers in some cases, while some books had as much as 80% with Carolina as a 1-point dog.
Detroit saw the second most action at 62% while Green Bay in the evening was getting over 60% of the action in its game.
A cover by Carolina was a big dagger into the hearts of books makers. What is surprising is Carolina going into the game was 10-0 while Dallas was just 3-7 but riding an emotional wave with the return of Tony Romo.
Add to that the fact Carolina going in had covered six of its past seven games and you have to wonder why Dallas was chalk.
Less than one minute into the game, the Panthers returned an interception for a touchdown and never looked back.
In the early game the Eagles could have helped the bookmakers with a cover on +2 but they were routed 45-14 by Detroit, which has now won 3 games outright in a row.
Late Thursday, bookmakers received a bit of redemption as Green Bay lost to Chicago biting into the winnings of the public and cutting some of the losses from the two earlier NFL games.
Of course, there are still a number of games to be played Sunday and one Monday to end Week 12 in the NFL so bookmakers can still recover from their Thanksgiving Day losses or possibly go deeper into the hole but only time and a few upsets will tell.