Panthers Remain Undefeated Yet Patriots Top Futures Board
December 1, 2015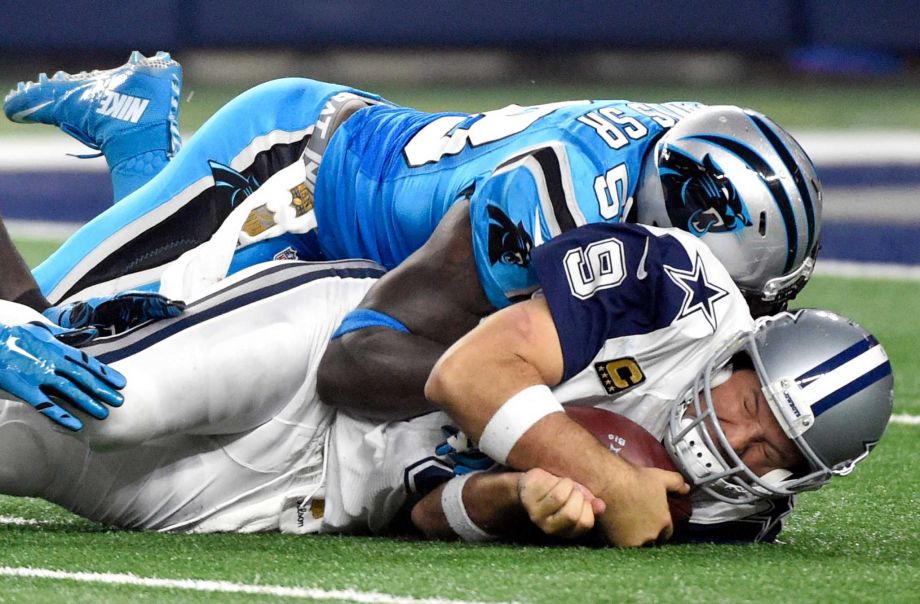 The latest update on for the Super Bowl 50 futures board was released on Monday and the top name remains the same. Despite losing on Sunday night in Denver, the New England Patriots maintained the top spot with the shortest odds to win the Super Bowl.
It seems the Carolina Panthers are still not getting the respect from odds makers, that some feel the team should be getting.
Carolina, thanks to New England's loss, is the only unbeaten team in the NFL. However, even though the Panthers have a two-game lead in the NFC and New England just a one-game lead in the AFC, the Patriots are favored much more to win the AFC than Carolina is to win the NFC.
The Panthers are alone in second to win the Super Bowl after separating themselves from a tie last week with Arizona and Green Bay.
The up and down movement by the Denver Broncos continues on the board. This week the Broncos had their odds shortened to win the Super Bowl from 10 to 1 down to 7 to 1. After beating New England on Sunday, the Broncos leapfrogged Cincinnati on the board and are now in fourth place behind New England, Carolina and Arizona.
Lower on the board are the Houston Texans and Kansas City Chiefs, but both are ascending towards the top with winning streaks and the betting market is starting to respect their play.
Carolina is out in front in the NFC by two games over the Arizona Cardinals, but the NFC race is close with Carolina at 9 to 5 and Arizona at 9 to 4 to win the conference.
At the same time, New England holds just a one game lead over Denver but is even money to win the AFC and Denver is 3 to 1.
Another oddity this week is the New York Giants lost to NFC East rivals Washington over the weekend, but its odds are substantially shorter than Washington's to win the conference.