An Early Glance at College Football's Final Four
December 7, 2015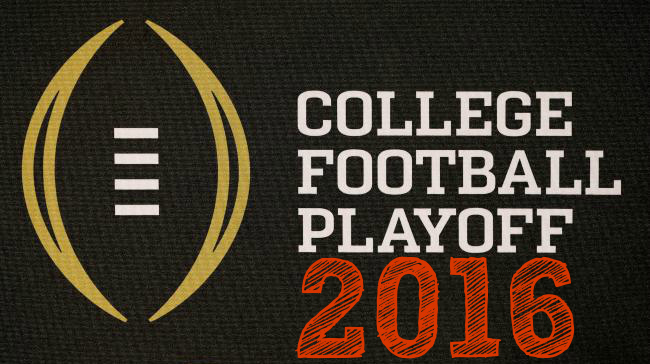 The selection committee for the College Football Playoff had an easier job to make its four picks this year than last year. With Clemson, Michigan State and Alabama each winning their conference championship game, the three along with Oklahoma the Big 12 champ were obvious choices.
The selection committee made Clemson the top seed. The Tigers will face the No. 4 seed Oklahoma New Year's Eve in Miami. It will be the 19th time the Sooners have played in the Orange Bowl. Oklahoma is 12-6 in its previous appearances.
Oklahoma's last national title was in 2001. Clemson has not been the national champion since 1981, while Michigan State has not won the national title since 1966.
Odds makers made Oklahoma 3-point chalk in the semifinal game against Clemson.
No. 2 seed Alabama will play the No. 3 seed Michigan State New Years Eve as well. Alabama is 9.5-point chalk in its matchup against Michigan State, while total points for the over/under opened at 49.5. Michigan State on the moneyline on some sites is sitting at +300.
This is Alabama's second consecutive trip to the CFP, after defeating Florida by 14 points as a favorite by 17 on Saturday in the SEC Championship game.
Alabama is looking to win its fourth national title in the nine years that Nick Saban has been the Tide's head coach.
Clemson earned its way to the final four with a win over North Carolina in the ACC Championship. The Big 12 does not hold a conference championship game to end the season, but Oklahoma showed in its stretch run that is was more than deserving of one of the top four spots.
The winners of the semifinal games will meet on January 11 in Arizona to decide the national champion.