NFC Wildcard: Green Bay and Seattle Up, Giants, Falcons, Bears Down
December 8, 2015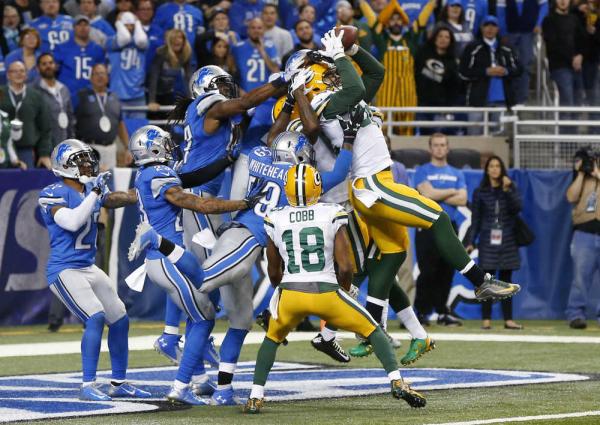 Week 13 in the NFL saw the playoff picture in the NFC become clearer when the Bears, Falcons and Giants all lost in what many considered must win games.
At the same time both Seattle and Green Bay won, which means it will take a collapse late in the season by one of those two teams, for the likes of Chicago, Atlanta or the N.Y. Giants to sneak into playoffs.
Six of the seven losses by the Giants have been by six points or fewer and their 3-point loss to the Jets in OT was the fifth game this season they squandered a lead in the fourth quarter.
The Giants still could earn a playoff berth due to the NFC East being so mediocre. Any of the four teams still has a mathematical chance to win and with Dallas beating Washington Monday Night, the division race became even closer.
Atlanta has lost five consecutive games with four of the five coming by four or less points. The team seems one play short of winning time and again. A poor pass late on Sunday by Matt Ryan and the inability in the red zone to score touchdowns doomed any hope of winning Sunday at Tampa.
The defense for the Chicago Bears fared well for the majority of its game on Sunday against San Francisco. However, the defense came up short when the game was on the line allowing a 44-yard touchdown scramble by Blaine Gabbert to tie and a touchdown strike of 71 yards in OT to clinch the win.
Offensively, the Bears looked sad against just a poor defensive unit in San Francisco.
The Bears will need Green Bay to loss heading down the stretch if they have any hope of landing a wildcard spot. However, more importantly the Bears must put up wins themselves before relying on other teams to do the work for them.