Kentucky, Duke and Kansas Co-Favorites for NCAA Basketball Title
December 16, 2015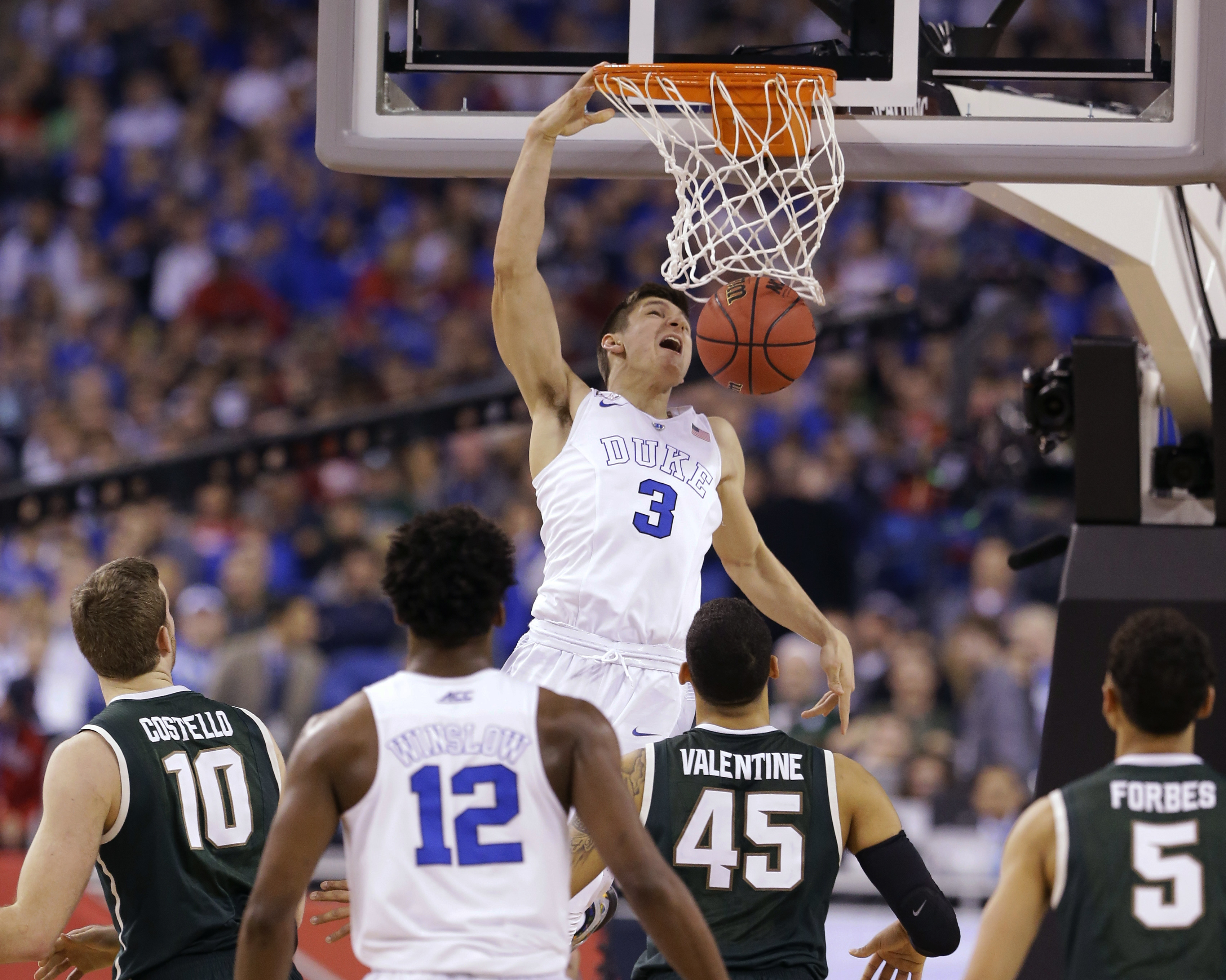 The NCAA men's basketball tournament is still over three months away, but odds makers have updated their futures boards. Conference schedules are looming in the background and schools will make a break for exams and the holidays. Nevertheless, odds makers are always at work fine-tuning their odds.
In the latest odds to be released, three teams – Kentucky, Kansas, Duke – are co-favorites at 8 to 1 to win the national title in basketball this season.
Prior to the start of the season and even now just before the start of conference play, there is not a clear cut favorite to rear its head in men's basketball thus far.
Kentucky has a very young team again this season and was the co-favorites to win the title when the season started with Maryland. The Wildcats are 9-1 SU with the only loss at UCLA by 10 points.
Kentucky has lived up to the expectations of most bookmakers as the team is just 3-7 against the number through 10 games. However, their futures are short as the nation's best recruiting team will improve with experience and SEC action in January and February.
Duke, the reigning national champions moved up from sixth best in the futures at 12 o 1 to their current 8 to 1. Duke has one loss this season to Kentucky.
The Blue Devils have defeated big names such as Indiana and Georgetown. Grayson Allen a sophomore guard is turning into one of the nation's best players with a scoring average of 21.8 points per games along with 5.2 rebounds and 3 assists per game.
Kansas, like Duke, saw its odds shortened from its preseason 10 to 1 to 8 to 1 this week. The Jayhawks have only lost once this season and that was to Michigan State 79-73. The Spartans are currently ranked No. 1 in the nation.
Michigan State opened the season 20 to 1 to win the title but is now at 10 to 1 tied with North Carolina with the fourth best odds to win the title.
Maryland, Purdue, Virginia and Villanova are all 12 to 1 to win the title.