New England and Arizona Co-Favorites to Win Super Bowl 50
December 30, 2015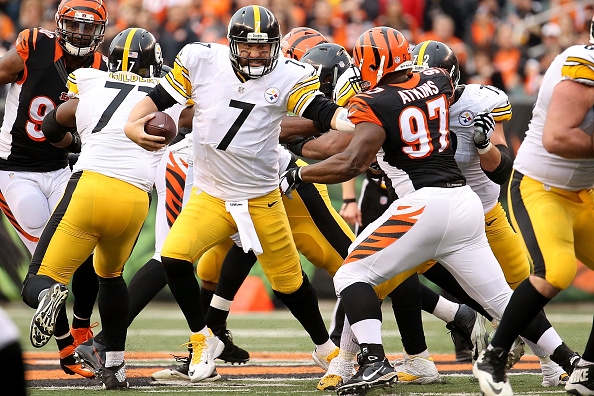 Super Bowl 50 is now just over a month away. The biggest game of the year for the NFL will be held on February 7 at Levi's Stadium in Santa Clara, California.
Odds makers continue adjusting their futures for the big game leading up to its kickoff. Last week, odds makers gave a great deal of respect to the Pittsburgh Steelers despite the team not being locked into a playoff position.
Now, the road to the postseason is even tougher for Pittsburgh following its loss to Baltimore in Week 16 but the Steelers are still sitting at 10 to 1 with the fifth shortest odds on the board behind only the Seattle, Arizona, Carolina and New England.
Pittsburgh is 10-point chalk against Cleveland this weekend but needs the New York Jets (-3) to lose on the road against Buffalo to land a postseason berth.
Kansas City has clinched one of the two wildcard spots in the AFC. The Bengals and Broncos can clinch byes in the first round because of the Jets defeating New England in overtime.
Arizona is now the favorite in the NFC to reach the Super Bowl at 3 to 2 and the co-favorite to win the Super Bowl at 7 to 2 with New England after routing the Green Bay Packers on Sunday.
Carolina with its first loss of the season dropped back to 9 to 2 but can clinch home field advantage in the NFC with a win against Tampa Bay at home, or a loss by Arizona against Seattle.
The Jets moved to 30 to 1 from 100 to 1 with their OT victory against New England. As teams fall out of the playoff picture, the board is shrinking and odds makers add to their winnings, as those teams have no chance of making the postseason and those people who wagered on the futures for those teams have lost.
Super Bowl 50 odds
CARDINALS 7 to 2
PATRIOTS 7 to 2
PANTHERS 9 to 2
SEAHAWKS 6 to 1
BRONCOS 10 to 1
STEELERS 10 to 1
BENGALS 10 to 1
PACKERS 16 to 1
CHIEFS 20 to 1
JETS 30 to 1
VIKINGS 30 to 1
TEXANS 40 to 1
REDSKINS 50 to 1