AFC WIldcard Saturday: Trends, Over/ Under, Head to Head
January 7, 2016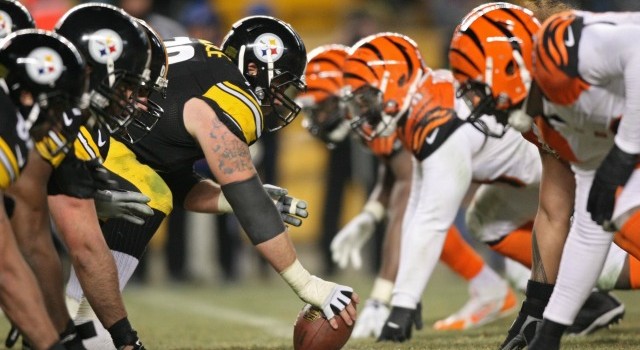 This weekend is NFL wildcard weekend to kick off the NFL postseason. On Saturday the AFC has two games, with the first featuring the Kansas City Chiefs visiting the Houston Texans, with the second featuring the Pittsburgh Steelers visiting the Cincinnati Bengals.
Kansas City on the road this season was 5-3 SU and ATS.
Houston at home this season was 5-3 SU and ATS.
The teams played in Week 1 of the regular season with Kansas City winning 27-20 after leading by 16 at the half.
Houston is 2-0 at home in the playoffs. Kansas City has not won a postseason game since 1993. Currently the Chiefs are on a losing streak of 8 straight postseason games, which includes three as the visiting team.
The Chiefs are 8-7-1 on the OVER for this season, with five OVERs coming on the road. Houston is also 8-7-1 on the OVER, but was 4-2 to the UNDER over its final six games.
In the second game, two AFC North rivals collide for the third time this season.
Pittsburgh on the road this season was 4-4 SU and 5-3 ATS.
Cincinnati at home was 6-2 SU and 4-3-1 ATS.
In both previous games the two teams played head to head this season, the road team was victorious. The most recent was Week 14, when Pittsburgh won 33-20. In that game, Andy Dalton broke his finger and Cincinnati lost its starting quarterback for the remainder of the season.
Cincinnati is 0-4 in AFC wildcard games the last four seasons. The Bengals last win during the postseason was in 1990.
Pittsburgh returns to the postseason for the sixth time under Mike Tomlin's tutelage. The Steelers last won in the postseason in 2010.
This season the UNDER cashed on 9 occasions for Cincinnati including going 8-2 to the UNDER the teams last 10 games.
Pittsburgh started the season 7-2 on the UNDER, but then ran off a run of 4-2 on the OVER to end the season.