NFC Wildcard Round Trends to Consider
January 10, 2016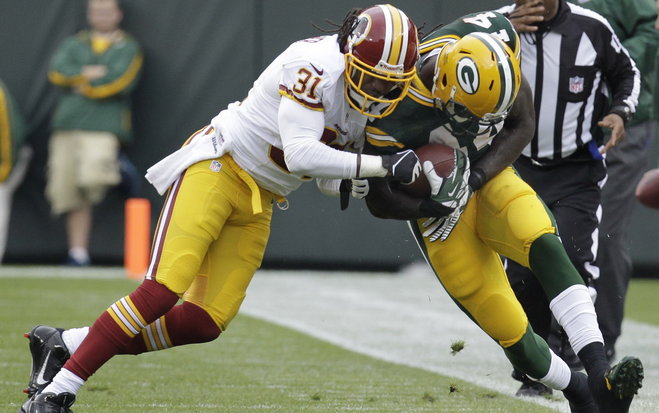 The AFC wildcard half of wildcard weekend is in the books as the Kansas City Chiefs easily covered the number with a 30-0 victory at Houston and Pittsburgh beat Cincinnati 18-16, which for most books ended in a PUSH.
On Sunday, four NFC teams take to the gridiron, which will whittle down the remaining NFL teams to just 8 for next weekend.
Here are some trends to that are good and bad for the four teams involved in the NFC wildcard round.
Seattle quarterback Russell Wilson is 6-2 straight up and 5-3 against the spread in 8 career playoff games.
Seattle's Pete Carroll is only 1-4 SU as a visiting head coach in the postseason.
Washington is 6-2 SU and ATS in games in the wildcard round.
Green Bay is only 1-4 SU and ATS versus opponents with a record above .500 this season.
Teams that won four games fewer last season (Washington) are just 1-12 SU and ATS as a wildcard.
NFL teams playing in the wildcard round that are coming off huge, end of the regular season wins, usually end up having poor results when opening the playoffs the following week.
That is evident in the trend that a wildcard team coming off an outright win of double-digits as an underdog are only 5-15 SU as well as 4-15-1 ATS the following weekend.
Outright winners in NFL wildcard playoff rounds since 1980 are an impressive 111-12-4 against the spread.
A win in the wildcard round has lifted teams to move on to win the Super Bowl just six times since 1978 when the wildcard was added to the NFL playoffs.
The last team to accomplish that was the 2010 Green Bay Packers, while another wildcard entrant this season, the Pittsburgh Steelers accomplished that feat in 2005.