Daytona 500 Jump Starts the 2016 Sprint Cup Season
February 21, 2016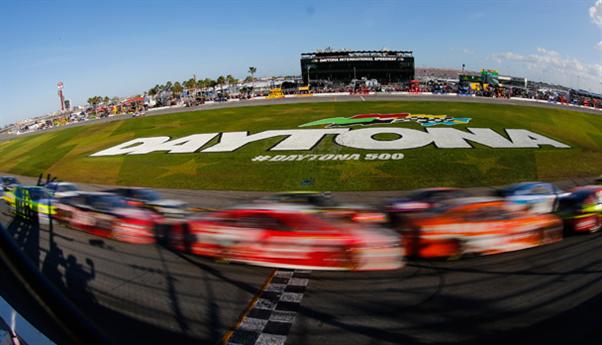 The Daytona 500 is back and NASCAR bettors are trying to find their best value before Sunday afternoon's green flag.
Between the past eight practices of the 500, the Sprint Unlimited and the two excellent Cam-AM Duels, plenty of data is available for the 58th running of Sunday's Daytona 500.
Most of the practices do not give the true form of each team as they are attempting to avoid risk out there and the drafting and racing situations are not what will be seen on Sunday.
However, the information gained from the two Cam-Am Duels and the Sprint Unlimited gives a truer picture of what to expect on the track Sunday.
The Joe Gibbs Racing teams has impressed thus far. On Friday, all five of its cars had the top five fastest laps.
As far as Team Penske, with Brad Keselowski and Joey Logano the team looked strong and ready to compete on Sunday.
Just four drivers have been victorious in the Daytona 500 after being the winner the week before of the Sprint Unlimited. No Toyota has won at the Daytona 500 and the Joe Gibbs racing team has not won the coveted Daytona 500 since 1993 when Dale Jarrett did in his Chevrolet.
Many give Denny Hamlin the nod to win on Sunday, while Dale Earnhardt Jr. has the lowest odds to take the victory.
Over the past four Daytona 500s, Hamlin has finished in the top 6 for an average finish of 3.75.
He has a very strong team and is sitting at 10 to 1 to win, which is down from last week's 15 to 1 prior to his win on Saturday.
Joey Logano is sitting at 8 to 1. He won last year's Daytona 500, but there has not been a repeat winner in 21 years.
Sportsbooks like Earnhardt Jr. who is currently sitting on most books at 6 to 1.
Top Five Shortest Odd to Win Daytona 500
Dale Earnhardt Jr. 6 to 1
Joey Logano 8 to 1
Denny Hamlin 10 to 1
Matt Kenseth 10 to 1
Brad Keselowski 12 to 1