Favorites to Win STP 500 at Martinsville
April 3, 2016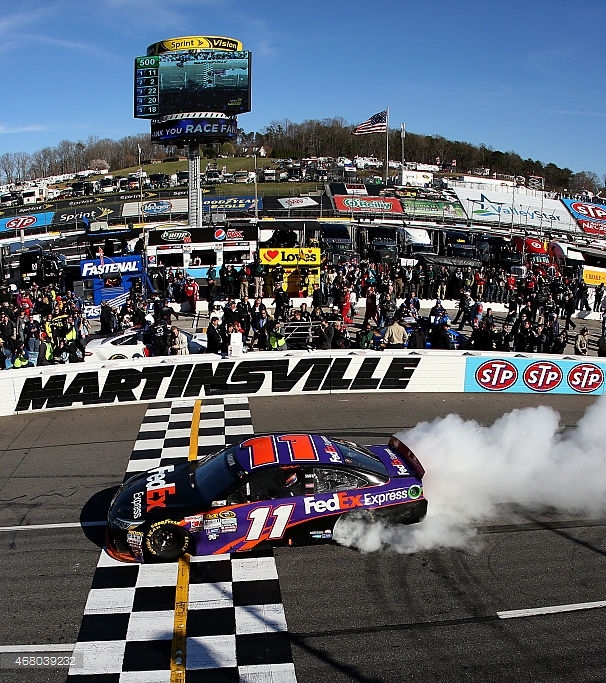 The NCAA Tournament final two teams have a day off to rest, the NBA regular season is entering is last two weeks, the NHL season has just a week left and Major League Baseball begins its regular season today.
However, grabbing the sports headlines this Sunday is the STP 500 that will run on Sunday at Martinsville.
Jimmie Johnson is at the top of the list for favorites to win on Sunday. His track record is excellent at Martinsville. He has eight wins in Sprint Cup races.
Not far behind Johnson on the odds chart is Joey Logano. Last October he led for 207 laps and looked like he would win at Martinsville for the first time before Matt Kenseth fenced him. Logano has finished in the top five in all but three races he has entered at Martinsville.
Denny Hamlin has won five times in Martinsville and is one of the top five favorites for Sunday's race. He is behind only Johnson in career victories for active drivers and is the defending champion at the event.
Dale Earnhardt Jr. has more finishes in the top five and the top-10 at Martinsville than the previously mentioned Hamlin. However, he has had plenty more starts on the track than Hamlin, but because of past success, he cannot be overlooked on the track.
Kyle Busch has recorded 9 of this 34 Sprint Cup career wins on a short track. However, none of the nine have been at Martinsville. Busch is dying to check that box off in this weekend's race. Busch has finished in the top five 9 times in his 21 career starts at Martinsville.
Kevin Harvick can never be ruled out to finish first at this racetrack. Odds makers have in third in odds to win.
Top 10 Odds to win STP 500
Jimmie Johnson +350
Denny Hamlin +550
Kevin Harvick +650
Joey Logano +700
Kyle Busch +750
Brad Keselowski +900
Dale Earnhardt, Jr. +900
Matt Kenseth +900
Carl Edwards +1800
Kurt Busch +1800