Bovada Now Accepts Bitcoin
April 7, 2016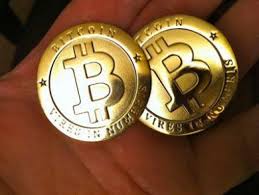 Highly rated Sportsbook Bovada.lv now accepts the digital currency known as bitcoin. Now make deposits and receive payout using your bitcoin wallet online.
About Bitcoin
Bitcoin is a digital currency that is traded online like regular money. Many vendors allow for it to be swapped for your local currency. Bitcoin was invented in 2007 by a mathematician thought to be from Australia. At the time of writing this article Bitcoin was worth roughly $420 USD per coin but you dont have to buy one full coin. You can buy fractions of a coin, it all depends on how much you want to buy in your currency (ex. $200). You can buy Bitcoin at one of many online exchanges such as Coinbase, an industry leader. For more on the history of Bitcoin visit http://historyofbitcoin.org/
Enjoy depositing Bitcoin at Bovada.lv with no deposit fees, anonymous accounts and a completely secure environment.