Can Warriors Win Four Straight to Set Wins Record?
April 7, 2016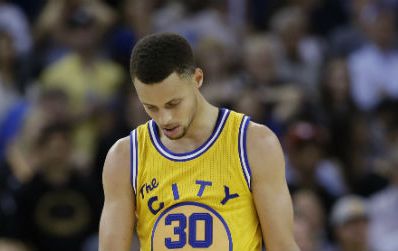 On Thursday night, the Golden State Warriors host the San Antonio Spurs. The teams are one and two in the Western Conference and overall in the NBA.
Golden State is trying to reach 73 wins for the regular season to break the long standing record of the Chicago Bulls during Michael Jordan, Scotty Pippen and cast's heyday.
The Warriors must go 4-0 to finish the regular season to break the record and that includes Thursday's games at home against the Spurs and another on Sunday against the same Spurs.
Last Friday, the Warriors lost at home to Boston ending a 54-game home winning streak.
After the loss to Boston, the odds of the Warriors winning 73 games dropped to only 54.5%, while it was sitting at 85% before the Boston game. After the Warriors loss this week against Minnesota, their odds of winning the total wins title have dwindled.
The only advantage the Warriors might have in their game at home on Thursday against San Antonio and again next week versus the Spurs is that San Antonio head coach Gregg Popovich might opt to rest his veteran players such as Manu Ginobili, Tony Parker and Tim Duncan as the playoffs will start very shortly.
Golden State has been a notch about the rest of the league all season, but signs of cracks in its armor have come to light of late. The Warriors barely defeated Utah and then lost to Boston followed by a win over Portland then another loss to lowly Minnesota.
Now standing in their way to the record are two games versus Memphis and two versus San Antonio. Odds are the Warriors will not make it as winning all four that remain seem like a mighty daunting task.
However, even though the regular season wins title would be a great feather in their cap, the Warriors need to focus on the playoffs and figure out how they will win with all the marbles on the line.