Masters Final Round: Ten Players Within Four Shots of the Lead
April 10, 2016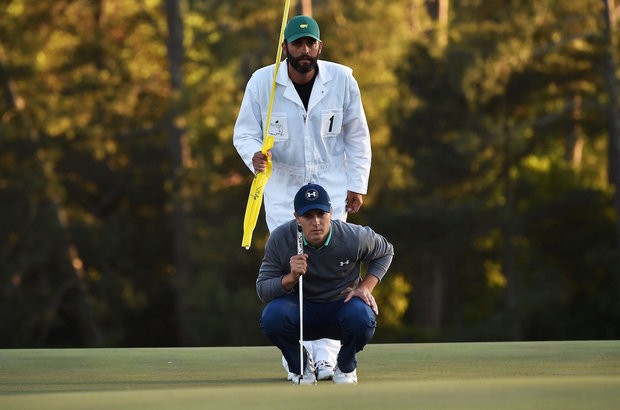 The first three round of action at the Masters being played at the famed Augusta National Golf Club have been completed. The field will play 18 more holes in the fourth and final round on Sunday to determine the winner of this year's first major.
When the tournament began on Thursday, Jordan Spieth was at 17 to 2 win. After rounds 1 and 2 were played, Spieth became the betting favorite at 2 to 1. After Saturday's round, Spieth's odds were dropped to even money to win his second consecutive green jacket.
The Masters' defending champion began the tournament with a 66 Thursday, but struggled on Friday with a 74. He shot a one over par 73 on Saturday and holds a one-shot lead over Smylie Kaufman a fellow American. Kaufman shot a 69 on Saturday and will play in the final pairing with Spieth on Sunday.
Rory McIlroy fell down the leader board on Saturday with a 77 and is five strokes behind Spieth. McIlroy had his odds jump to 25 to 1 from 5 to 2 to win following Saturday's poor performance.
McIlroy has never won the Masters with his best finish coming last year when he finished fourth.
World No. 1 ranked Jason Day is sitting at even par after shooting a 71 Saturday. He trails Spieth by just three strokes and needs a hot start on Sunday to pressure Spieth and Kaufman at the top of the leader board. Day is 5 to 1 to win, which just second to Spieth in betting odds.
Do not count Dustin Johnson out. The American is also at even par and is 17 to 2 win.
Only two players besides Spieth and Kaufman are under par. Hideki Matsuyama is at one under par and is 13 to 2 to win.
The biggest surprise of the tournament is 58-year old Bernhard Langer. The German shot a 70 on Saturday and sits just 2 strokes back at -1. His odds are 25 to 1.