Ten Hottest Teams Entering NBA Playoffs
April 13, 2016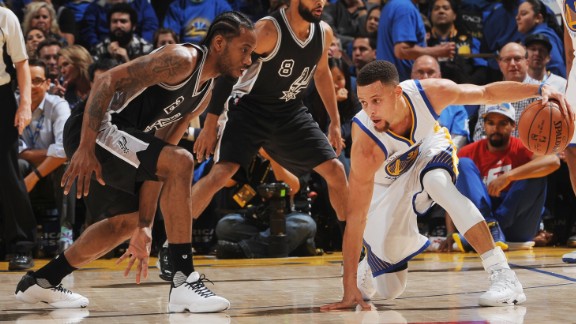 The NBA regular season comes to a close on Wednesday, but 16 teams move on to the postseason. Here is a look at the top 10 teams this past week in the league.
Golden State as has been the case all season holds the top spot and can break the single season win record on Wednesday with a victory over Memphis.
San Antonio lost to Golden State at home snapping its winning streak at home this season at 40. However, the Spurs beat Oklahoma City on Tuesday to show how they can rebound well from defeat.
The Los Angeles Clippers are playing very strong ending the regular season. They beat the Lakers for the 11-straight time. On Tuesday, the Clippers routed Memphis by 26 points.
The Cleveland Cavaliers have been up and down all season. The No. 1 team in the Eastern Conference however has the talent and depth to win the East and face the tough Western Conference champions.
Oklahoma City lost on Tuesday night to the San Antonio Spurs. Nevertheless, the Thunder have clinched the No. 3 spot in the Western Conference, as they could end tied with the Clippers, but hold the tiebreaker.
Atlanta has reached the postseason 9 straight times. That is topped currently by only San Antonio with 19 straight postseason appearances.
Boston is hanging in tough and could finish as high as third but likely fourth or fifth. Danny Ainge the team president of basketball operations said the team is not championship caliber yet. That caused a stir in Beantown, but he is correct in saying that as the team still lacks some talent and experience.
Miami is ready to be a tough matchup for any team in the first round. The Heat is No. 3 at this point, but could lose that if they do not win their final game on Wednesday.
Charlotte is also battling for a better seed in the East. The Hornets however have not helped themselves this final week with a loss Sunday to Washington, but the young team will be a tough foe for any team in round 1.