NBA Finals Game 1 Betting Trends, Series MVP Odds
June 1, 2016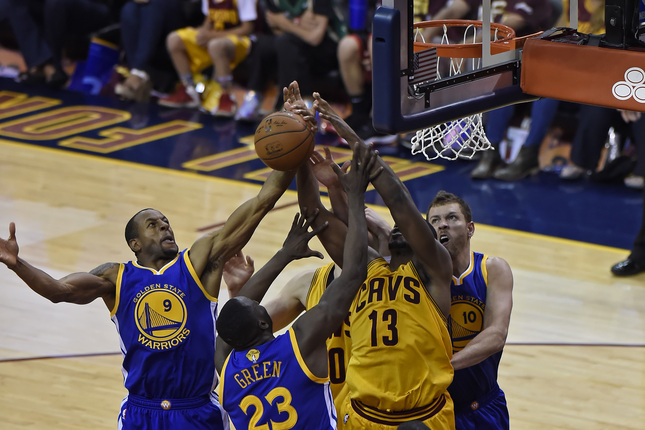 The 2016 NBA Finals begins on Thursday June 2. The rematch from the NBA Finals of last season has a number of betting trends to look at when making a choice for the Game 1 winner.
Props are also available such as who will be selected as the series MVP.
Betting Trends Game 1
The home team is 15-3 straight up over the past 18 NBA Finals in Game 1.
Over the past 13 wins in Game 1 of the NBA Finals, 9 were by 10 points or more and 12 were by eight or more points.
The UNDER has cashed 8-3-1 over the past 12 Game 1s of the NBA Finals.
Golden State is 2-1 SU during its matchups in Game 1 in the playoffs this season, while 2-1 ATS. The Warriors at home during the playoffs have a record of 8-1 SU while 7-2 ATS.
Cleveland in its Game 1s during the current postseason is 3-0 SU while 2-1 ATS. However, this will be the first Game 1 of a series played on the road this season for the Cavaliers.
In the first game on the road for Cleveland in each of its three prior series, Cleveland is 2-1 SU as well as ATS.
Overall during the postseason this year, Cleveland on the road has a record of 5-2 SU while 3-4 ATS. This is the first time during the postseason Cleveland is an underdog.
Odds for MVP in NBA Finals
To the surprise of no one, Stephen Curry the current NBA regular season MVP is the betting favorite to win the MVP of the NBA Finals. Curry is sitting at 5 to 7 to win the award, while Cleveland's star forward LeBron James is second at 2 to 1.
This prop has become very popular and had turned out huge returns the past two seasons.
In the NBA Finals of 2014, Kawhi Leonard the star forward for San Antonio won the MVP award at a betting choice of 15 to 1.
Last season, Golden State's Andre Iguodala played a key role in his team's winning the NBA title and was awarded the series MVP at odds of 125 to 1.
Others high on the list include:
Klay Thompson at 5 to 1
Draymond Green 10 to 1
Kyrie Irving 20 to 1
Kevin Love 30 to 1
Andre Iguodala 30 to 1