Sportsbooks Have New England Back on Top of Super Bowl LI Futures
June 6, 2016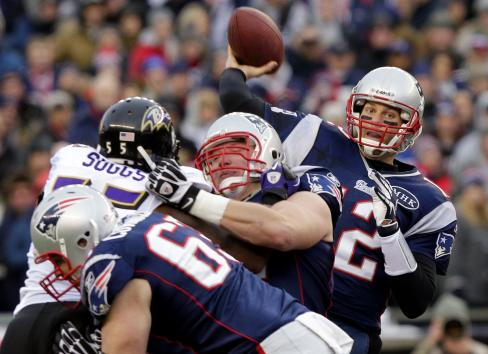 Shortly after the four-game suspension of the New England Patriots star quarterback Tom Brady for his alleged conspiring to deflate his team's football was reinstated, odds makers reacted by taking the Patriots off as the favorite to win Super Bowl 51 in February 2017.
Sportsbooks gave the edge to the Seattle Seahawks over the Patriots, but just a couple of weeks later New England is once again at the top of the heap starting the month of June as a +700 favorite to win the Vince Lombardi Trophy.
Brady, unless he wins his appeal, will miss the opening four games of the season beginning in September. The saving grace for New England is that the four games Brady will be suspended – Arizona, Miami, Houston and Buffalo – are arguably the least difficult stretch of four games on the New England schedule.
The opener at Arizona will be the most difficult game of the four. The next three are at home and the Dolphins, Texans and Bills were a combined 10-14 last season in their road games. Last season, the Bills and Dolphins were both losers at New England.
Another team that has moved substantially since the most recent update was released is the Denver Broncos. The defending Super Bowl champions have moved to +1800 from +1400.
It appears that sportsbooks lack any sense of confidence in the current situation on the team related to the quarterback position.
Peyton Manning retired and Brock Osweiler opted to sign a free agent deal with Houston. The two were replaced by Mark Sanchez who has only played a grand total of 12 games during the past three NFL seasons.
Denver drafted Paxton Lynch a quarterback from Memphis State with their late draft pick in the first round, but he will not likely be ready any time soon.
Jacksonville had a successful draft and moved up in the most recent futures from just +6600 to +5000.
Top 10 Super Bowl LI Odds
New England 6 to 1
Seattle 8 to 1
Green Bay 8 to 1
Carolina 8 to 1
Pittsburgh 9 to 1
Cincinnati 14 to 1
Arizona 16 to 1
Dallas 16 to 1
Denver 18 to 1
Minnesota 18 to 1