Future Looks Bleak for Cavaliers on NBA Futures Board
June 7, 2016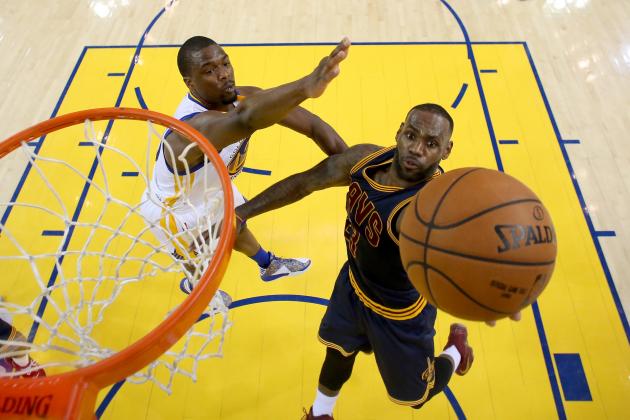 The future looks bleak for those backing a comeback by the Cleveland Cavaliers who trail the Golden State Warriors 2-0 in the best of seven NBA Finals.
Following Golden State's win in Game 2 on Sunday, the Warriors are +850 to win the series, while Cleveland is +600.
Backers of the Cavaliers see them winning at home, but the task of winning at Golden State, looks next to impossible for Cleveland to achieve and Cleveland must do that at least once to win the title.
Golden State proved in the Western Conference finals that comebacks at this level can be achieved. The Warriors were down 3-1 to the Oklahoma City Thunder before winning three straight to reach the Finals. It can be accomplished, but the big question is whether Cleveland has the team to do it.
Cleveland could have left Golden State down 2-0 without major concerns if they had played strongly in Game 2. However, they checked out mentally early in the game and never checked back in.
The Warriors did not help matters with their fantastic shooting on the night and exposed the champions of the Eastern Conference as being less talented as a group since Golden State has much more depth than the Cavs do.
Cleveland head coach Tyronn Lue continues to try to determine what combination on the floor for the Cavaliers works the best.
The Cavs used Timofey Mozgov a center. He has not played much of anything since April. Lue pointed out that Channing Frye had to see more playing time prior to Game 2, but he was used just 4 minutes in the loss.
Kevin Love is under the concussion protocol of the NBA after being hit in the back of his head with an elbow from Harrison Barnes. He should however be ready to play by Wednesday.
Teams that have trailed 0-2 in the NBA Finals are a combined 3-28. The Cavs are even 1-point dogs at home in Wednesday's Game 3.
The odds of fighting back against any team in the NBA Finals down 0-2 are a daunting, but against Golden State, it appears next to impossible.