Updated Futures for MVP of 2016 NBA Finals
June 8, 2016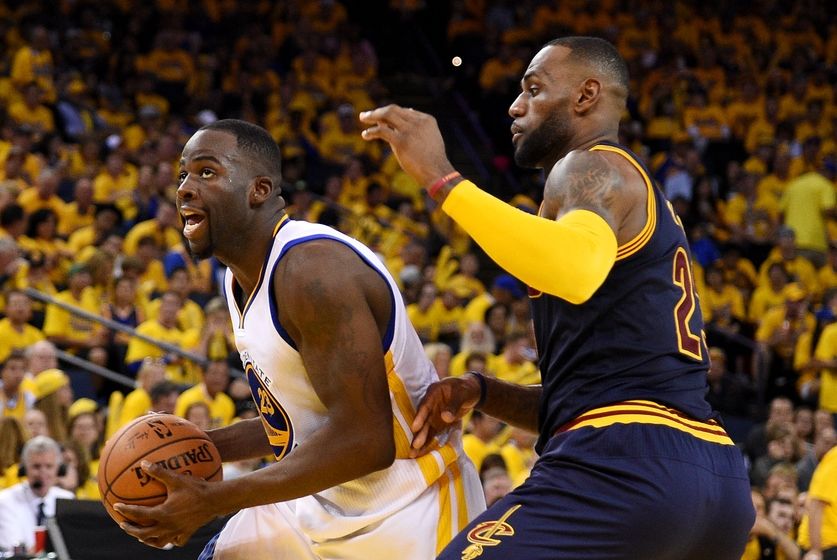 The Golden State Warriors own a 2-0 lead over the Cleveland Cavaliers in the NBA Finals best of seven series with Game 3 ready to tip off on Wednesday night from Cleveland's Quicken Loans Arena.
Prior to the opening game of the NBA Finals, sportsbooks posted odds on the player they felt had the best odds of winning the Most Valuable Player award for the series.
That field consisted of combined 13 players from both the Cavaliers and the Warriors.
Following a second consecutive blowout by Golden States in Game 2 of the series, offshore odds makers have adjusted their odds for the MVP and the field added one more player Shaun Livingston a guard for Golden State, who had 20 points for the Warriors in Game 1.
Draymond Green the Warriors swingman helped the Warriors to a rout of Cleveland in Game 2 with 28 points.
Green is currently the 5 to 6 favorite to win the MVP award for the Finals. The former standout at Michigan State started the series with 10 to 1 odds to win the MVP.
The next pair of favorites for sportsbooks is Golden State's Stephen Curry at 2 to 1 and Cleveland's LeBron James at 13 to 2.
Curry has not been the force scoring in the first two games of the series but scored 19 in Game 2. James was within a pair of rebounds and one assist from another triple double in his team's poor performance.
Rounding out the top five players for MVP is Golden State's Andre Iguodala and Klay Thompson both at 8 to 1.
Odds for 2016 NBA Finals MVP After Game 2
Draymond Green (Warriors) 5 to 6
Stephen Curry (Warriors) 2 to 1
LeBron James (Cavaliers) 13 to 2
Andre Iguodala (Warriors) 8 to 1
Klay Thompson (Warriors) 8 to 1
Kyrie Irving (Cavaliers) 25 to 1
Shaun Livingston (Warriors) 30 to 1
Kevin Love (Cavaliers) 75 to 1
Harrison Barnes (Warriors) 250 to 1
JR Smith (Cavaliers) 250 to 1
Tristan Thompson (Cavaliers) 300 to 1
Andrew Bogut (Warriors) 500 to 1
Iman Shumpert (Cavaliers) 500 to 1
Matthew Dellavedova (Cavaliers) 1000 to 1