Bettors Must Consider a Great Deal Before Game 6 of NBA Finals
June 15, 2016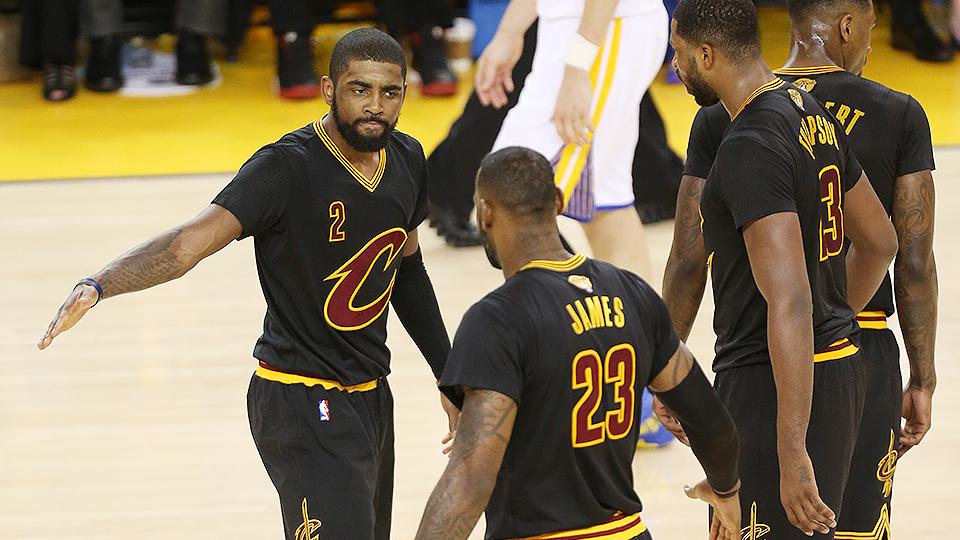 There are multitudes of things bettors on the NBA Finals must ponder before making their wager on Game 6 of the series on Thursday in Cleveland where the Cavaliers in another elimination game are 2.5-point chalk at home.
Will the Cavaliers be able to duplicate their highly efficient performance of Game 5 where they were victorious by 15 points to narrow the Golden State lead to 3-2 or will the Warriors win another title as Draymond Green returns from his one game suspension?
Cleveland looked like the 10-0 team that started the playoffs in Monday's win at Golden State. Both LeBron James and point guard Kyrie Irving scored 41 points. It was the first time that two players on the same team have scored over 40 points in the same game.
Many pundits are saying that the Cavs are nearly unstoppable if James and Irving have the games they had on Monday, but that same thing can be said for Stephen Curry and Klay Thompson for the Warriors.
The home team was 3-0 straight up and against the spread in the first three games of this best of seven series. However, the past two games have been won outright by road dogs.
The readjusted series price before Game 5 had Cleveland 10 to 1. That price attracted a number of bettors and some sportsbooks have a big liability on their books if Cleveland ends up winning the series.
One Tuesday, a number of books were offering Golden State at -450 and Cleveland at +375 to win the series after having them sitting at -500 and +400 respectively prior to Cleveland's win in Game 5.
A number of books have lowered the price for Game 6 as well hoping that bettors will lean toward Golden State to balance out the liability, as they are worried about taking more money on Cleveland and increasing that liability.
Bettors need to consider many factors before making their choice for Thursday's game.
Curry and Thompson have been quiet most of the series but could have an offensive explosion in Game 6 leading their team to another title, or James and Irving could give the Cavs hope by winning Game 6 and sending the series to a deciding Game 7 at Golden State.