New York Approves Daily Fantasy Sports As Governor Signs Bill
August 4, 2016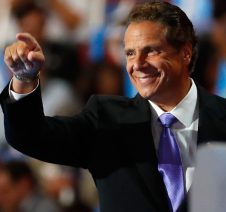 Governor Andrew Cuomo officially signed a Fantasy Sports Bill on Wednesday into law legalizing fantasy sports for the state of New York.
The battle to have fantasy sports made legal in New York has been going on for nine months. With the bill now signed, that battle has come to an end.
Cuomo requested a copy of the bill on Tuesday to review it and had 10 days from that point to sign it into law or veto it. He publicly did not say anything about what his intentions were, but most people in the industry believed he would sign the legislation as the bill was written with some of his input.
The legislation calls for a tax of 15% on all gross revenue that is generated by the fantasy sports companies, and another separate tax of one-half percent, which cannot exceed $50,000 to replace a licensing fee.
This type of fee structure will give the smaller sites that operate DFS an opportunity to be able to compete in the huge market of New York, as opposed to paying a one-time licensing fee of $500,000, as in the original bill proposed by New York Senator John Bonacic.
DFS companies must now have issued a permit from the gaming commission of New York. Companies that were offering DFS in New York prior to November 15, 2015 will be given a temporary permit while the registration of the company is considered. This allows both DraftKings and FanDuel the right to start offering games once again.
The bill reached Cuomo's desk for his signature after passing in the general assembly 91 to 22. It was approved in the Senate by a vote of 45-17. The support was enough in each to override a veto if Cuomo had decided to veto the bill.
This could be just the start of a nationwide trend for the Daily Fantasy Sports industry or New York could be one of the lone wolves in approving it, only time will tell what actually happens.