Betting Public Likes Green Bay, Sportsbooks Like New England
September 9, 2016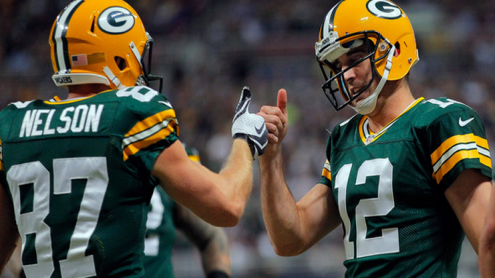 The NFL regular season opened on Thursday with the Denver Broncos edging the Carolina Panthers 21-20 in a Super Bowl 50 rematch.
On Sunday, the New England Patriots kick off their NFL regular season as the consensus favorites to win Super Bowl LI at most top sportsbooks.
The betting public however had different thoughts. The public is behind the Green Bay Packers.
New England on most sportsbooks is sitting at 6 to 1 entering the regular season. The Patriots will play their first four games of the regular season without Tom Brady their star quarterback who is suspended.
Despite that, more money has been placed on New England to win Super Bowl LI that on any other NFL team at a number of sportsbooks.
However, there have been significantly more bets overall placed on Green Bay, who is amongst the second tier of favorites to win the Super Bowl at 8 to 1.
Some online sportsbooks have take as much as twice as many bets for the Super Bowl on Green Bay as they have on New England.
Other online sportsbooks have taken between 40% and 50% more on the Packers than the Patriots.
The Seattle Seahawks and the Arizona Cardinals are also sitting at 8 to 1 to win the Super Bowl with Green Bay, while Pittsburgh is next at 10 to 1.
Carolina before its loss on Thursday was 12 to 1 but will likely fall when the futures are updated. Denver was 25 to 1, but could move up the ladder a bit after defeating the Panthers.
Even though New England is favored to win the Super Bowl, they open their regular season as 6-point road dogs to Arizona. This game will be the first time in the past 11 seasons New England has played a season opener as the underdog.
Both the Dallas Cowboys and Minnesota Vikings were popular bets amongst the public leading up to this year's preseason. However, both lost their starting quarterbacks in the preseason and had their odds lengthened.
The Vikings went from 20 to 1 down to 30 to 1 after the injury, but following a trade for Sam Bradford with the Eagles, the Vikings odds were shortened again to 20 to 1.
On one sportsbook, the Vikings have more bets to win the Super Bowl than any other team with the exception of the Packers, Patriots, Seahawks and Steelers.
Dallas saw its odds drop to 25 to 1 from 16 to 1 following the injury to Tony Romo.