Super Bowl LI Futures Board Has Same Three at the Top
September 21, 2016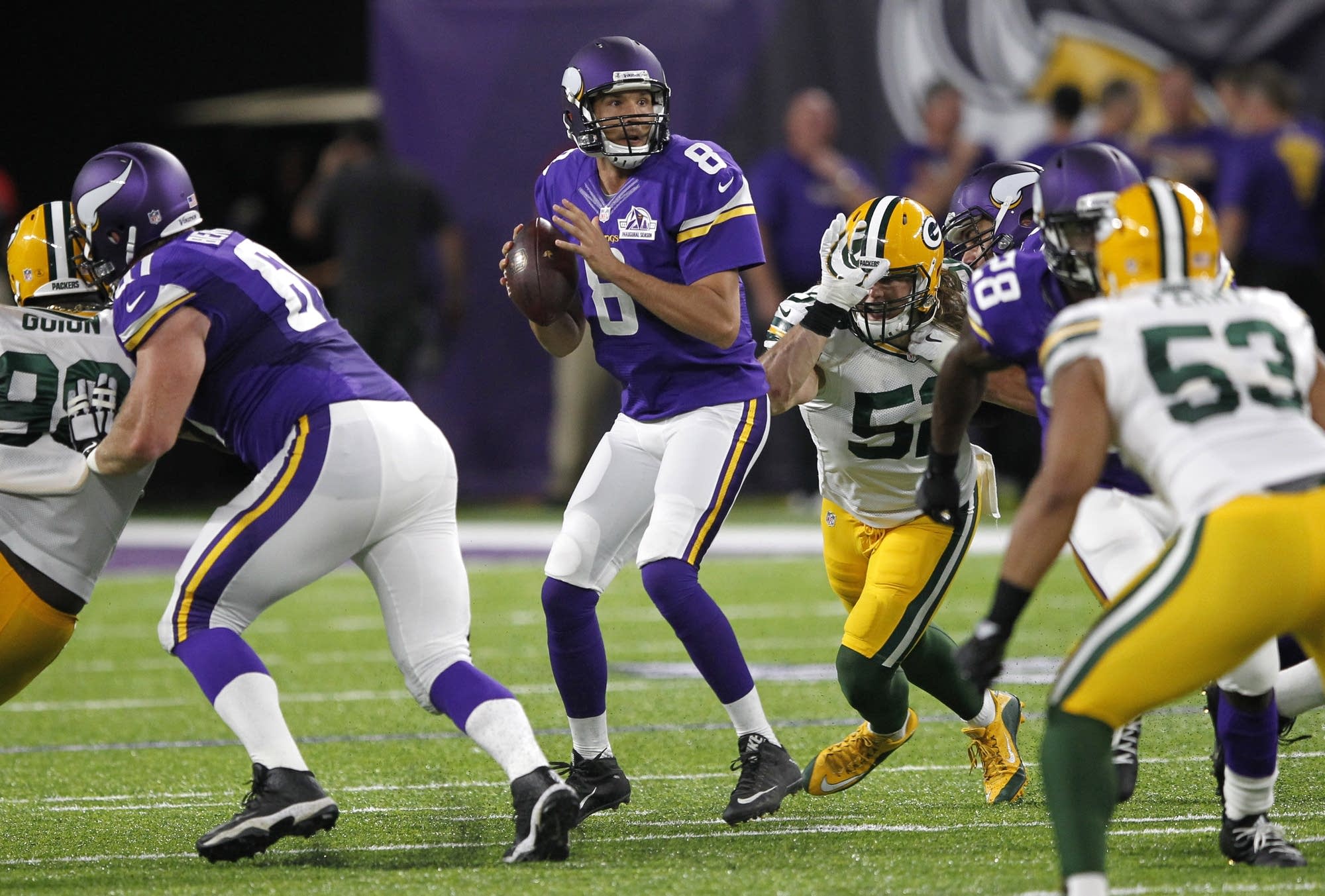 The Super Bowl LI futures have once again been adjusted following Week 2 in the NFL. While the New England Patriots remain atop the futures boards, there has been some shuffling just below them.
Currently New England is 4 to 1 to lift the Vince Lombardi trophy next February, followed by Pittsburgh at 7 to 1 and Green Bay at 8 to 1. Those three were the top three the last time the numbers were adjusted.
New England had its odds cut from 6 to 1 to its current mark of 4 to 1 after opening the season with two straight wins even without Tom Brady under center.
The big move on the board this week was the Minnesota Vikings. The Vikings defeated Green Bay on Sunday night and saw their Super Bowl futures cut to 16 to 1 from 20 to 1.
Sam Bradford made a good impression under center in his first game for Minnesota, but Adrian Peterson their talented running back tore his meniscus and could miss several weeks of action.
Minnesota will have a tough game in Week 3 against Carolina. The Vikings are 6.5-point road dogs in the early line.
The Seattle Seahawks are dropping down the futures board after losing to the Los Angeles Rams in Week 3 and looking lackluster through the first two weeks of the season. Seattle's odds grew to 12 to 1 from 8 to 1.
Seattle has the reputation of starting slow and this season is no exception. In Week 1, they barely were able to get by Miami before losing to the Rams.
Philadelphia is now 2-0 after beating Chicago on Monday night and saw its odds cut to 33 to 1 from 66 to 1. Indianapolis however did just the opposite as its odds grew from 33 to 1 to 66 to 1 after losing its first two games of the regular season.
This board changes often as odds makers on top sportsbooks make adjustment following losses, injuries and other factors that influence their decisions on the mostly likely team to win the big game.
Here are the top 5 odds for winning Super Bowl LI
New England Patriots 4 to 1
Pittsburgh Steelers 7 to 1
Green Bay Packers 8 to 1
Arizona Cardinals 8 to 1
Carolina Panthers 12 to 1