Odds Makers Offering Props on How Bad Browns Season Will Be
October 1, 2016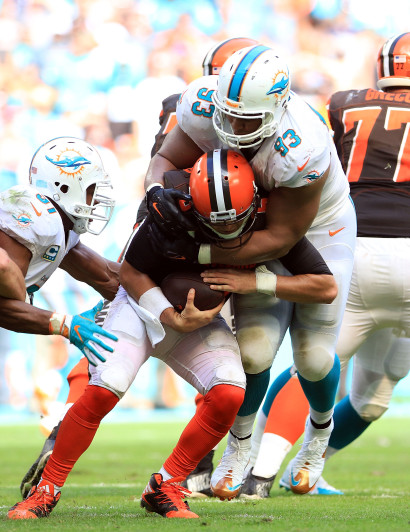 The NFL season is only entering its fourth week, but odds makers are already offering props on how poor the season will be for the AFC Central Cleveland Browns.
Cleveland has started its season 0-3. Browns fans were hoping for the team to be more competitive after so many years of disappointing seasons. However, that does not appear to be the case.
Cleveland appears in disarray. The team signed Robert Griffin III with the hope he could turn their offense around, but the quarterback hurt his shoulder during Week 1 and will not return until Week 8 or even later.
Cleveland then turned to Josh McCown a journeyman quarterback but he too injured a shoulder during Week 2. That meant third-string rookie quarterback Cody Kessler out of USC was thrust into the starting position.
Kessler and the Browns lost in overtime during Week 3 to Miami, and he will be under center in Week 4, when the Browns face the Washington Redskins.
Some online sportsbooks are offering odds as to how bad of a season the Browns will have. One sportsbook has Cleveland at +2000 to finish 0-16. Only the Detroit Lions in 2008 have gone 0-16 since the 16-game era started in the NFL.
The odds are very high that Cleveland will have a high draft pick in next spring's 2017 NFL Draft. Already sportsbooks have Cleveland at +170 to have the No. 1 pick overall in the draft with the No sitting on -250.
Cleveland's track record since returning in 1999 has been very poor. Over the past 16 seasons, the Browns have had just two winning seasons and one appearance in the playoffs, which was back in 2002.
Nevertheless, with all the high hopes after signing Hue Jackson as the new head coach and Griffin III as the new signal caller, things have remained the same, as the team would drop to 0-4 to start the season with a loss on Sunday.