Heisman Futures Have Jackson on Top But Watson Inching Closer
October 7, 2016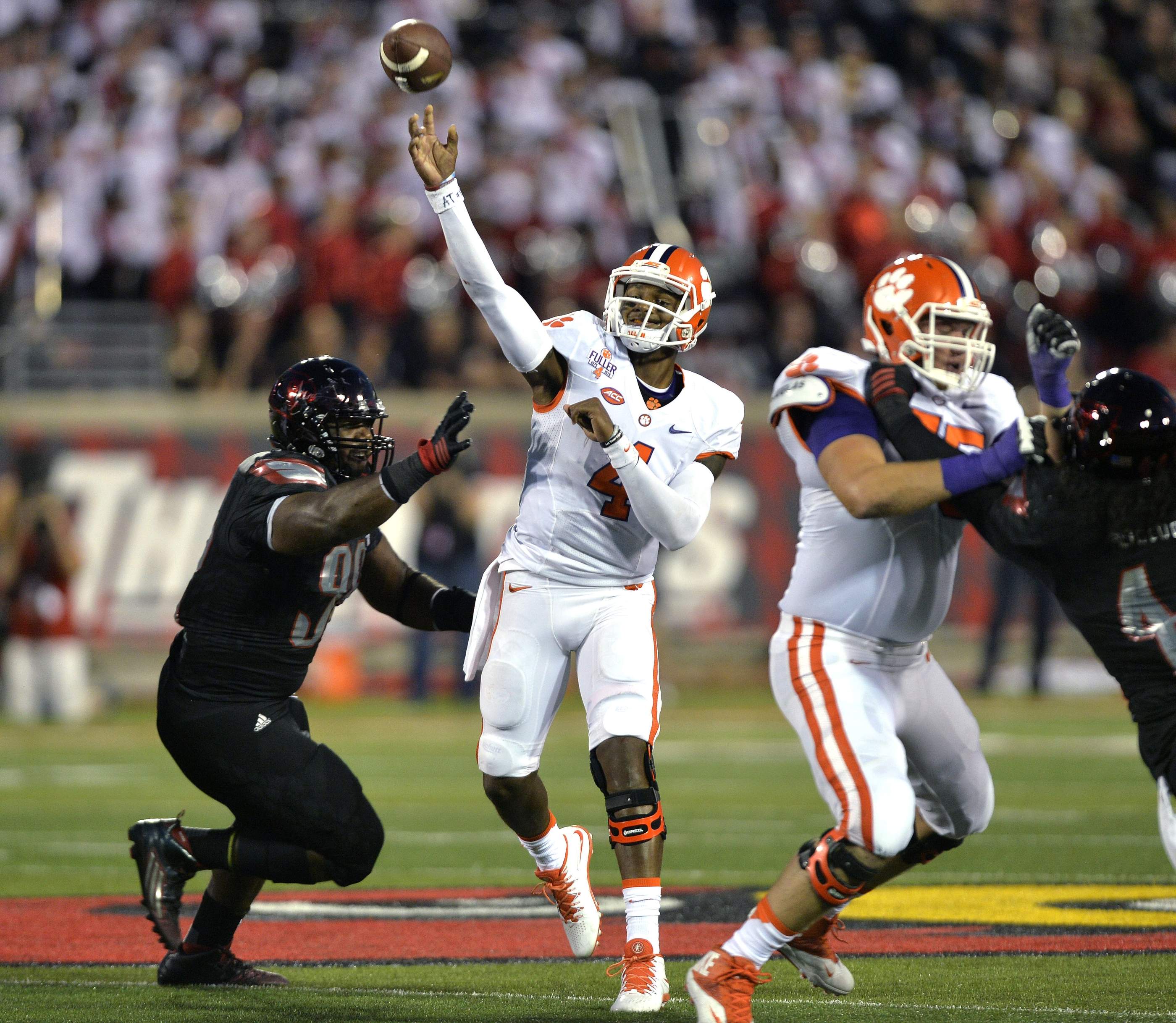 Last week the top two contenders for the Heisman Trophy faced off and although Lamar Jackson was able to put up is now usual lofty numbers, it was Deshaun Watson the Clemson quarterback who made the bigger impact.
The Clemson signal caller racked up 397 yards of offense and 5 touchdowns for the Tigers in their 43-36 win over Louisville.
Following that performance, odds makers shortened Watson's odds on the futures boards to 5 to 1 from the previous week's 9 to 1. Though Watson remains second behind the Cardinals' Jackson, who is 7 to 2, a head to head win between two candidates means a great deal to voters for the award.
Jackson had great numbers in the loss to Clemson but it was not his best game. He accounted for 457 offensive yards and 3 touchdowns. However, those were the second fewest total yards as well as touchdowns Jackson has had during the season.
If the numbers he put up in the loss to Clemson is close to his worst outing of the season, it is logical that Jackson remains a big favorite to win the Heisman.
One player that should be watched moving forward is Florida State's Dalvin Cook. The talented running back this season has been inconsistent but it appears he may have shaken that off. Over his past two games played, Cook accounted for 574 yards on offense and 5 touchdowns.
J.T. Barrett the Ohio State signal caller has moved up to the third shortest odds at 7 to 1 behind Jackson and Watson. The Buckeyes offense has appeared almost unstoppable this season.
Preseason favorite Christian McCaffrey slide to fourth at 12 to 1 after he and his Stanford teammates were embarrassed by Washington 44-6.
The newest member of the race for the Heisman is Mitch Trubisky. The quarterback for North Carolina has been flawless thus far. He has 1711 yards passing, 13 touchdowns and zero interceptions.