Lamar Jackson Remains On Top of Heisman Trophy Futures
October 17, 2016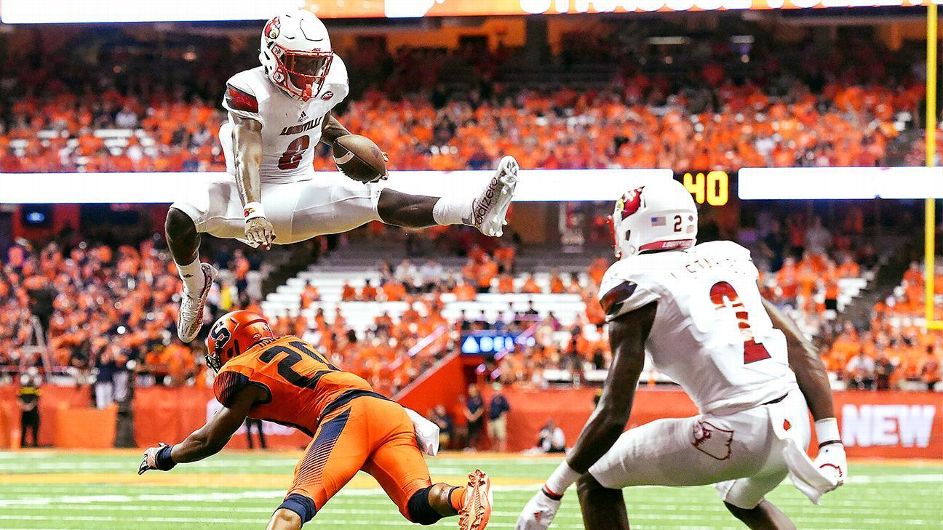 College football has completed 7 weeks of its regular season. Plenty of players are at the top of their games but just a handful is earning the interest of those voting for the Heisman Trophy.
Along with weekly wagers on different college football games, bettors are able can place futures bets of which one is for the Heisman Trophy the single most prestigious award a player can win in college football.
Odds makers have been making adjustments to the Heisman futures since March when the lines were first released for this season on top sportsbooks.
It appears as if Louisville signal caller Lamar Jackson is continuing to put distance between him and the rest of the players on the futures board. Last March, Jackson was a long shot at 100 to 1, but as of now is the favorite at 1 to 2 odds to win in December.
Ohio State's J.T. Barrett is second in the race. The quarterback for the Buckeyes is 6 to 1 to win the title following a strong showing last weekend in a win over Wisconsin.
Only one defensive player has jumped into the top five of the Heisman Trophy futures. Jabrill Peppers a linebacker from Michigan started the season 60 to 1 but sits with odds of 10 to 1 at this time.
Peppers odds are higher than those of preseason favorites Christian McCaffery of Stanford and LSU's Leonard Fournette.
The third and fourth shortest odds are held by two quarterbacks. Washington quarterback Jake Browning has the third shortest odds, while preseason favorite Deshaun Watson from Clemson has the fourth shortest.
McCaffery has fallen to 60 to 1 after an injury. He missed Stanford's Saturday night win over Notre Dame.
2016 Heisman Trophy Odds
Lamar Jackson (Louisville) 1 to 2
J.T. Barrett (Ohio St) 6 to 1
Jake Browning (Washington) 8 to 1
Deshaun Watson (Clemson) 8 to 1
Jabrill Peppers (Michigan) 10 to 1
Dalvin Cook (Florida St) 20 to 1
Greg Ward Jr. (Houston) 30 to 1
Luke Falk (Washington St) 30 to 1
Christian McCaffrey (Stanford) 60 to 1
Donnel Pumphrey (San Diego St) 80 to 1