Golden State Favored to Win NBA Title, as 2016-17 Season Tips of Tuesday
October 25, 2016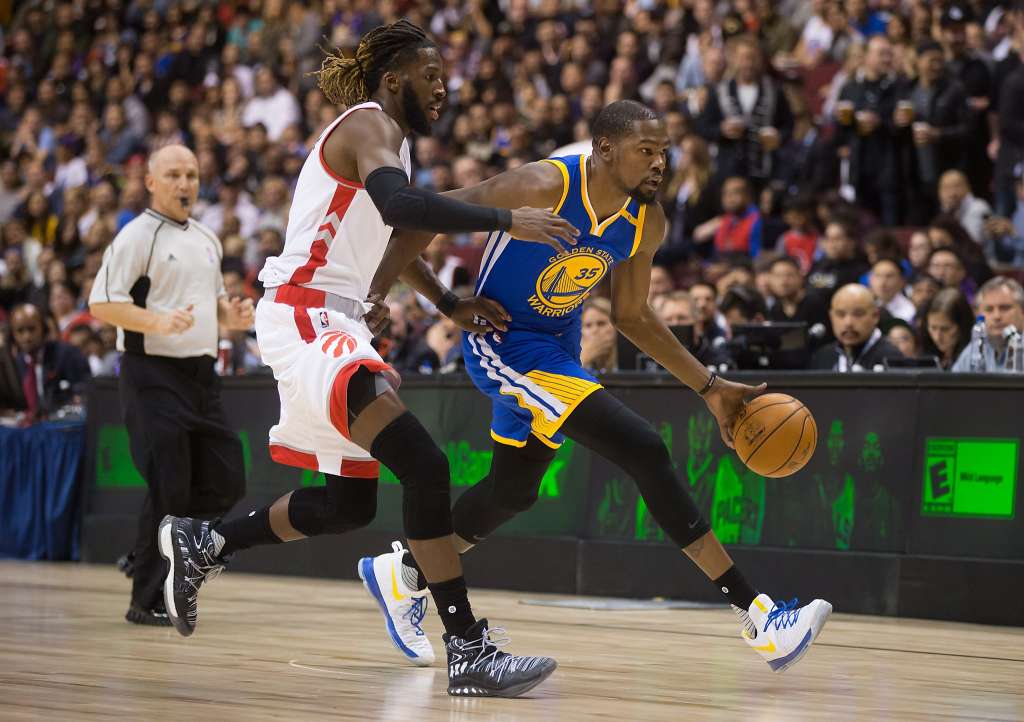 While the 2016 World Series begins on Tuesday and the NFL and college football seasons are well under, the NBA will tip off its 2016-17 season on Tuesday night.
Odds makers have held firm leading up to the start of the season with the Golden State Warriors as the favorite to win the NBA title next June.
Golden State will start the season with 4 to 5 odds to win the NBA championship. Second up is the defending champion Cleveland Cavaliers at 3 to 1, following by the San Antonio Spurs at 9 to 1, Boston Celtics at 18 to 1 and the Los Angeles Clippers at 25 to 1 to round out the top five.
Golden State was a powerhouse even though they lost in the NBA Finals to the Cavaliers. Yet they went out and signed Kevin Durant one of the league's best players making their potential frightening to most opposing coaches.
The Warriors now have two-time MVP Stephen Curry, Draymond Green, Klay Thompson and Durant as four of their five starters. Even if the Warriors start rocky trying to get Durant involved, odds makers will not likely be quick to change their betting position.
The Cavaliers led by superstar LeBron James will not give up their championship easily, are expected to play deep into the postseason and represent the Eastern Conference in the NBA Finals for a third straight season.
San Antonio is a solid choice on the futures board at 9 to 1. The Spurs saw Tim Duncan retire after 19 seasons, but signed free agent Pau Gasol to play side by side with Kawhi Leonard the team leader and LaMarcus Aldridge.
The Clippers could be a sleeper. The current core of the team has played together five seasons, but come up short when it comes time for the postseason.
2016-17 Top 10 NBA Title Odds
Golden State Warriors        4 to 5
Cleveland Cavaliers           3 to 1
San Antonio Spurs  9 to 1
Boston Celtics         18 to 1
Los Angeles Clippers         25 to 1
Toronto Raptors       40 to 1
Oklahoma City Thunder    40 to 1
Chicago Bulls          40 to 1
New York Knicks     50 to 1
Indiana Pacers        66 to 1