Alabama Stays atop Futures Boards, As Others Fall Away
November 15, 2016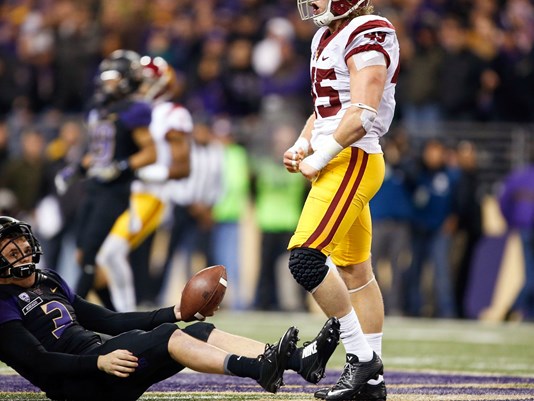 In what many college football fans and pundits will remember as the "Saturday of Upsets," plenty of futures movement was seen following Week 11 of the college football regular season.
Much of the talk taking place prior to this weekend's games is now irrelevant as three of the four top ranked teams were defeated and five in the top 10 lost, while a total of seven teams that were ranked, lost to teams that were unranked.
Clemson was No. 2 on the futures boards to win the national title, but was beaten by Pittsburgh on a last second field goal. The loss pushed the Tigers' futures to 10 to 1 from 15 to 2.
The loss was Clemson's first to an opponent that was unranked since 2011.
Keith Duncan a freshman kicker for Iowa kicked a field goal in the final second to beat Big Ten rival Michigan. The loss was the third consecutive for the Wolverines in Iowa City.
With the loss, the futures for Michigan doubled to 10 to 1 from 5 to 1. Michigan faces Ohio State later this month in what could make or break national title hopes for both.
Washington lost its first game this season when they could not keep USC signal caller Sam Darnold under wraps on Saturday night. The freshman quarterback frustrated Washington defenders all game. The Huskies' futures plummeted to +33 to 1 from 9 to 1.
While everything else is in flux, one thing remained constant and that was Alabama. The Crimson Tide routed Mississippi State 51-3 and every voter gave them first place in the AP Top 25 poll this week. The Tide is now EVEN money to win this season's college football national championship.
While others teams fell away, the Louisville Cardinals benefited and moved higher on the futures boards. The Cardinals now have the third shortest odds of 15 to 2 behind EVEN money for Alabama and 5 to 2 for Ohio State.
Here are the 10 Best Odds for the College Football National Championship
Alabama EVEN
Ohio State 5 to 2
Louisville 15 to 2
Michigan 10 to 1
Clemson 10 to 1
Wisconsin 20 to 1
Oklahoma 25 to 1
Washington 33 to 1
West Virginia 50 to 1
Oklahoma State 66 to 1