Lamar Jackson Remains Overwhelming Favorite to Win Heisman Trophy
December 7, 2016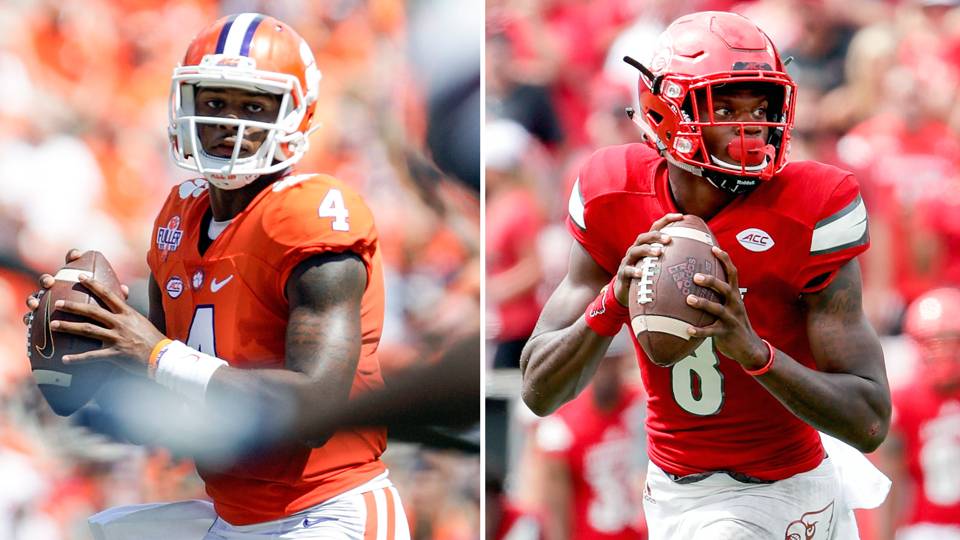 The Heisman Trophy, the most prestigious individual award handed out in college football, will be announced later this month. Lamar Jackson has been the favorite to win the award since early October.
The majority of people have considered it a foregone conclusion unless he suffered an injury, that the talented quarterback from Louisville would runaway with the award.
It is hard not to agree, as Jackson is an incredible 1 to 50 favorite to win. During the regular season, Jackson either threw or rushed for 51 touchdowns, which means that he alone scored more than 37 schools in the FBS this season.
The Cardinals quarterback threw for 3,390 yards, which was No. 12 in the country and rushed for 1,538 yards, which was No. 8 in the nation.
Closing out the season, Jackson had his struggles as he had 3 touchdown passes and 3 interceptions his last two games. The Cardinals lost both of those games, which eliminated them from any College Football Playoff hopes.
A pair of things could be playing against the Louisville signal caller. The only hope that Louisville had of making the CFP or a bowl game on New Year's Day was Jackson. When he struggled, his team imploded.
In addition, the CFP has been held just two years, but in both years, the Heisman Trophy winner played on one of the four teams in the playoff.
If postseason football represents a major factor, then the only possible, yet for most improbable alternative would be Clemson quarterback Deshaun Watson.
The other three players in the final group of five are strong but this season's Heisman finalists are not too overwhelming as a group.
Oklahoma quarterback Baker Mayfield and his favorite target Dede Westbrook are the first pair of teammates nominated for the trophy since 2004 when Matt Leinart and Reggie Bush from USC were both nominated.
The fifth and final finalist is Jabrill Peppers the all-purpose player for Michigan. He played seven different defensive positions this season and he performed well on special teams and in some offensive plays.
Odds to Win 2016 Heisman Trophy
Lamar Jackson 1 to 50
Deshaun Watson 10 to 1
Baker Mayfield 33 to 1
Jabrill Peppers 50 to 1
Dede Westbrook N/A