Ezekiel Elliott is the Favorite to Win NFL MVP
December 8, 2016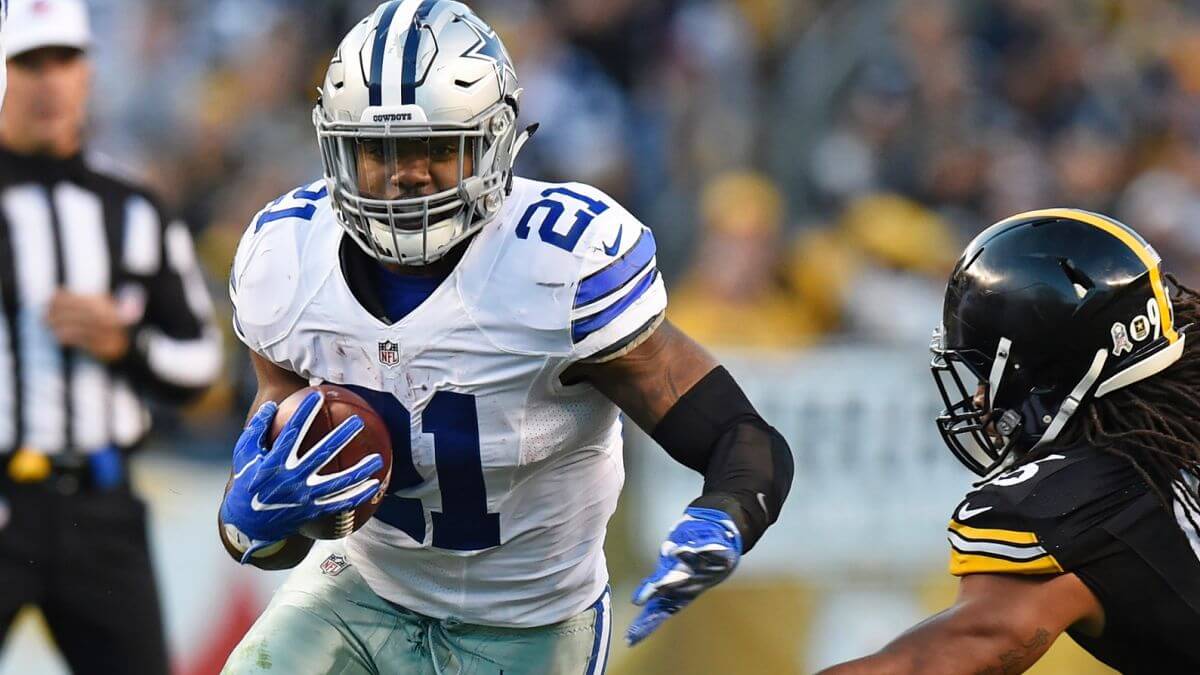 Just one month remains in the 2016 NFL regular season but it appears that odds makers have decided in their minds the NFL player who should be crowned the MVP.
A number of online sportsbooks have Dallas Cowboys running back Ezekiel Elliott sitting at 12 to 5 as the favorite to win the coveted award. Just behind the rookie running back is Oakland quarterback Derek Carr at 7 to 2, followed by Tom Brady and Matthew Stafford at 15 to 2 and Matt Ryan at 10 to 1, rounding out the top five.
As many have seen this season, Elliott has impressed since the opening week of the regular season. The former Ohio State Buckeye leads the NFL in rushing with 1,285 yards and is No. 2 in touchdowns with 12.
His running prowess and the on-field leadership of rookie quarterback Dak Prescott has helped Dallas to an 11-1 record and first place in the NFL East.
Atlanta quarterback Ryan was putting up MVP numbers earlier but his odds have dropped the past couple of weeks. Only last week Ryan was 7 to 2 but is now 10 to 1.
Tom Brady returned from his four-game suspension and moved up the futures board for the MVP after his first four games back, but has been overtaken in the MVP race by the rookie sensation from Dallas.
Oakland signal caller Carr continues to put up impressive numbers thanks to great decision making while in the pocket or scrambling to find receivers. The Raiders quarterback is now considered amongst the elite signal callers in the NFL.
Top 10 Odds for 2016 NFL MVP
Ezekiel Elliott 12 to 5
Derek Carr 7 to 2
Tom Brady 15 to 2
Matthew Stafford 15 to 2
Matt Ryan 10 to 1
Russell Wilson 10 to 1
Dak Prescott 12 to 1
Aaron Rodgers 33 to 1
Drew Brees 33 to 1
Kirk Cousins 33 to 1