Since Late November Utah Jazz Are Top NBA Bet
December 13, 2016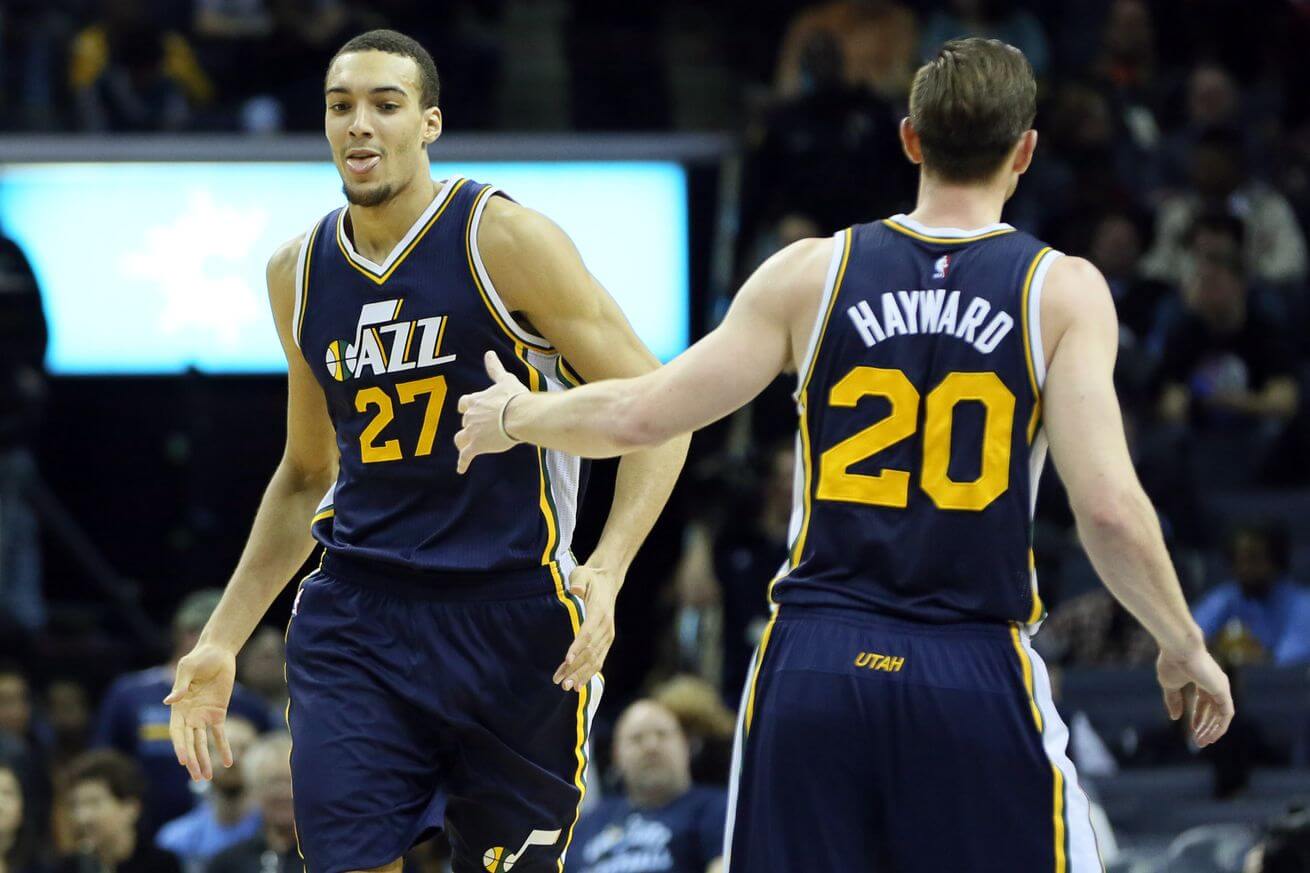 Since the third week of November, the Utah Jazz are 8-2 straight up and 8-1-1 against the spread. On November 20, the Jazz lost the second half of its back to back against the Denver Nuggets to drop to 7-8 SU and 6-9 ATS.
The loss was Utah's fourth straight and Derrick Favors the starting power forward missed his third consecutive game and George Hill missed his eight straight.
Favors has yet to return, while Hill since has been in and out of the Jazz lineup. The big change since then has been from Gordon Hayward a small forward and Rudy Gobert a center.
This past weekend, the Jazz blew out Sacramento with Hayward leading the way with 26 points, which was his tenth consecutive game with at least 20 points. Hayward is scoring 23.2 points per game after sitting out the first six games with a broken finger.
Gobert has played exceptionally well the past 10 games with eight double-doubles, while averaging 14.6 points per game and 13.3 rebounds. For the season, Gobert has 15 double doubles, which ranks amongst the leaders in the NBA.
Through the first 25 games of the season, Utah is No. 5 in defensive rating at 101.3 points per every 100 possessions, while No. 7 in offensive at 107.8 points per 100 possessions.
Once Favors, Hill and Rodney Hood return to the lineup on a regular basis and injury free, the Jazz could be a strong contender out West.
When Hayward and Hill play, Utah is a perfect 5-0.
Utah is also becoming a near sure bet in back to back games. In six series of back-to-back affairs, the Jazz are 10-2.
For the season, Utah after a poor start against the spread is now 7-5-1 ATS at home and a strong 7-5 ATS while on the road, for an overall 14-10-1 ATS record after starting 6-9 ATS.