NFL – Teams on the Playoff Bubble
December 17, 2016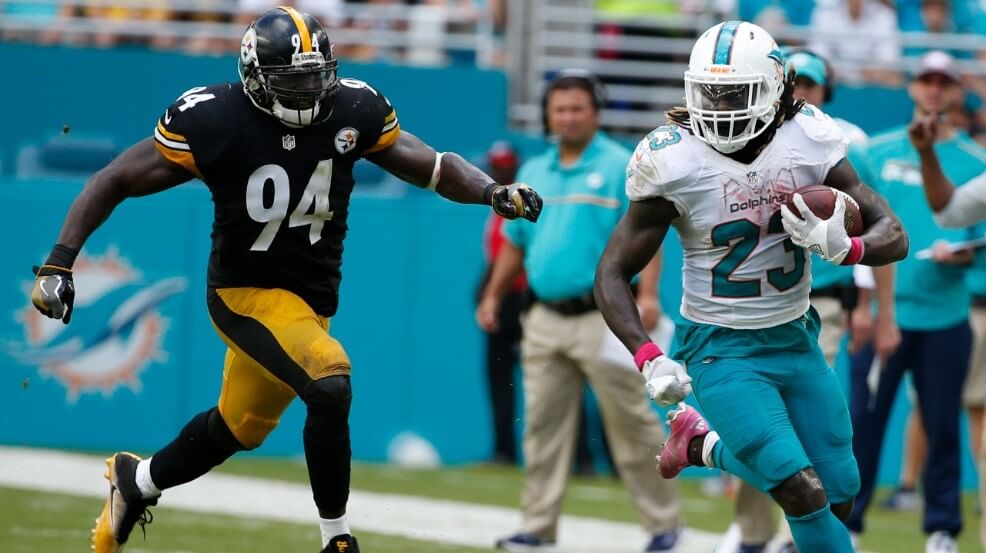 With only three weeks remaining in the NFL's regular season, the playoff picture is starting to take shape. For teams like Dallas, Oakland and New England, there is very little doubt they will find themselves as key contenders in the postseason. Let's take a quick look at a few teams that don't currently have a clear path to the playoffs and need to make its own breaks to get there. Note: Online betting sites are starting to adjust lines on future bets related to winning conference championships and the Super Bowl.
AFC – At this point in time, the Kansas City Chiefs, Oakland Raiders and New England Patriots are assured of a playoff spot. The Miami Dolphins, Denver Broncos and Pittsburgh Steelers are all 8-5 and have an inside tract to the playoffs, but must keep winning or face possible elimination. The Steelers are in the best position of the three based on the fact they lead their division. The Dolphins and Broncos have to qualify as wild card entrants with the following teams nipping at its heels.
Baltimore Ravens – At 7-6, the Ravens are the conference's current 7th seed, just behind the 8-5 teams for one of the six playoff spots. If they can handle Philadelphia at home this week, they would go on the road for its final two games with one scheduled against the division leading Steelers. They might need help from Miami or Denver losing at least two games in the next three weeks.
Buffalo Bills – Even at 6-7, the Bills could sneak into a wild card spot if they can win out. That's very possible with its remaining games against the lowly N.Y. Jets, Cleveland Browns and a big matchup against the Dolphins next week (week 16).
NFC – In the National Football Conference, the Dallas Cowboys and Seattle Seahawks have already clinched a playoff spot. The New York Giants and Detroit Lions only need one win from three games to earn a similar fate. That leaves two spots with five teams still in contention.
Atlanta Falcons – The Falcons are tied with Tampa Bay for the division lead. With home games scheduled against San Francisco and New Orleans, plus a road visit to play a struggling Carolina Panthers team, they look to be in fine shape to get a spot in the playoffs.
Tampa Bay Buccaneers – The Bucs have a tougher path to a division title as they have to face Dallas in Dallas this week and New Orleans on the road next week. If they don't win one of those two games, its matchup against Carolina at home the last week could be a must win for a chance at a wild card spot.
Washington Redskins – With the Chicago Bears, Panthers and N.Y. Giants at home still on the schedule, the Redskins would appear to be in control of its own fate. By holding tie-breaker advantages over the Bucs, Minnesota Vikings and Green Bay Packers, the team's chances look good.
Minnesota Vikings and Green Bay Packers – Both teams sit at 7-6. A Christmas-day grudge match between these two teams could be the difference between making it into a wild card spot or going home. The game is in Green Bay, giving them an advantage. Either way, both teams probably need some help to earn a wild card spot.