Ezekiel Elliott Pulling Away from Pack in MVP Futures
December 22, 2016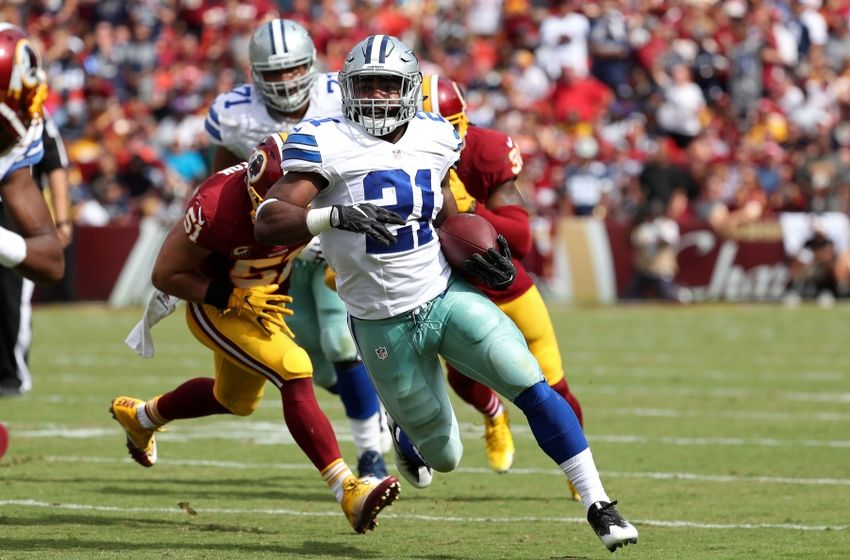 Hands down, Ezekiel Elliott has been the best NFL running back during the current season without any other rusher even close. Despite his rookie status, Elliott is leading the NFL in total yards rushing, rushing touchdowns, rushes for 20 yards or more and rushes for first downs.
The rookie has been one of the big reasons why Dallas went from a 4-12 season in 2015 and ranked No. 22 in offense to a record of 12-2 after 14 games this season and the No. 5 offense in the NFL.
Elliott's play has now made him the odds on favorite to win this season's NFL MVP award. Elliott currently is sitting with odds of 2 to 1 to win the award. The line of 2 to 1 makes the Dallas running back the biggest favorite of any player all season to win the prestigious award.
The one player that seems to have an outside chance of catching Elliott and overtaking him is New England's veteran quarterback Tom Brady. Despite sitting out the Patriot's first four games this season, Brady is in the NFL's top five in passer rating, yards passing per game and yards per each pass attempt.
Brady has thrown only 2 interceptions in his 372 passes this season.
One big long shot at 16 to 1 in the race is Pittsburgh's running back Le'Veon Bell. Bell might be the NFL's most dominant player when his health is 100% and he is playing.
In the 11 games Bell has played this season for the Steelers, he has averaged almost 159 yards per game from scrimmage.
However, he has just 7 touchdowns and played in only 11 of the first 14 Pittsburgh games. That makes it difficult to justify voting him in over the likes of Elliott this season.
Top Five Odds for NFL MVP of 2016
Ezekiel Elliott 2 to 1
Tom Brady 7 to 2
Matt Ryan 9 to 2
Derek Carr 7 to 1
Aaron Rodgers 10 to 1