Playoff Spots Still Open Heading to Final Week of NFL Regular Season
December 26, 2016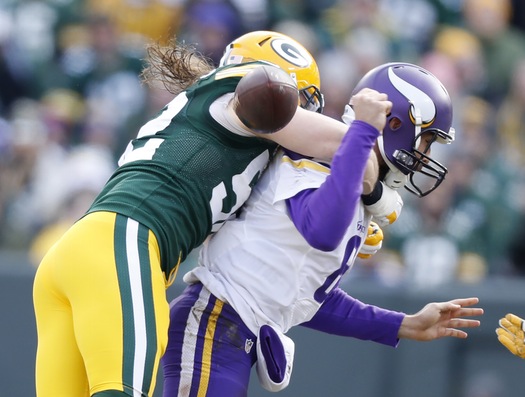 The NFL regular season ends with Week 17 this weekend. The playoff off picture is coming into focus as teams battle for the final playoff berths still left.
Monday Night Football remains for Week 16 when the Dallas Cowboys host the Detroit Lions.
Week 16 was an exciting week and here is a look at the teams that have already clinched a playoff berth and those trying to squeeze into the postseason with the end of the regular season just a week away.
The AFC is now set with its six playoff teams. New England, Pittsburgh, Houston, Oakland, Kansas City and Miami have all clinched playoff spots. Oakland and Kansas City each have a chance to win the AFC West with the second place team in that division becoming a wildcard.
In the NFC, Dallas has clinched the NFC East and home field advantage throughout the playoffs. Atlanta and Seattle have both clinched their respective divisions. The New York Giants have clinched one of the two NFC wildcard spots.
The final two spots in the NFC are still up in the air. If the season ended now, the Detroit Lions and Green Bay Packers would fill out the remaining spots with the Lions as the NFC North champions and Green Bay as a wildcard.
However, those two will play next Sunday with the winner earning the NFC North title and the other possibly being eliminated from the postseason.
Both the Washington Redskins and Tampa Bay Buccaneers have outside chances to reach the postseason depending upon the outcome of the Detroit game on Monday night against Dallas and the Lions and Packers game on Sunday night of Week 17.
Teams that have clinched a division or a wildcard and will not be fighting for a top seed, bye or home field advantage might rest some players, which could influence the outcome of their game, which might affect the point spread, total and moneyline.
One of those teams is the Dallas Cowboys who have already clinched their division, a first round bye and home field advantage throughout, which could mean Monday's game and next week's game could see some Dallas starters rested even though coach Jason Garrett denies that will happen.