2017 Updated Youwager.eu Sportsbook Review
January 24, 2017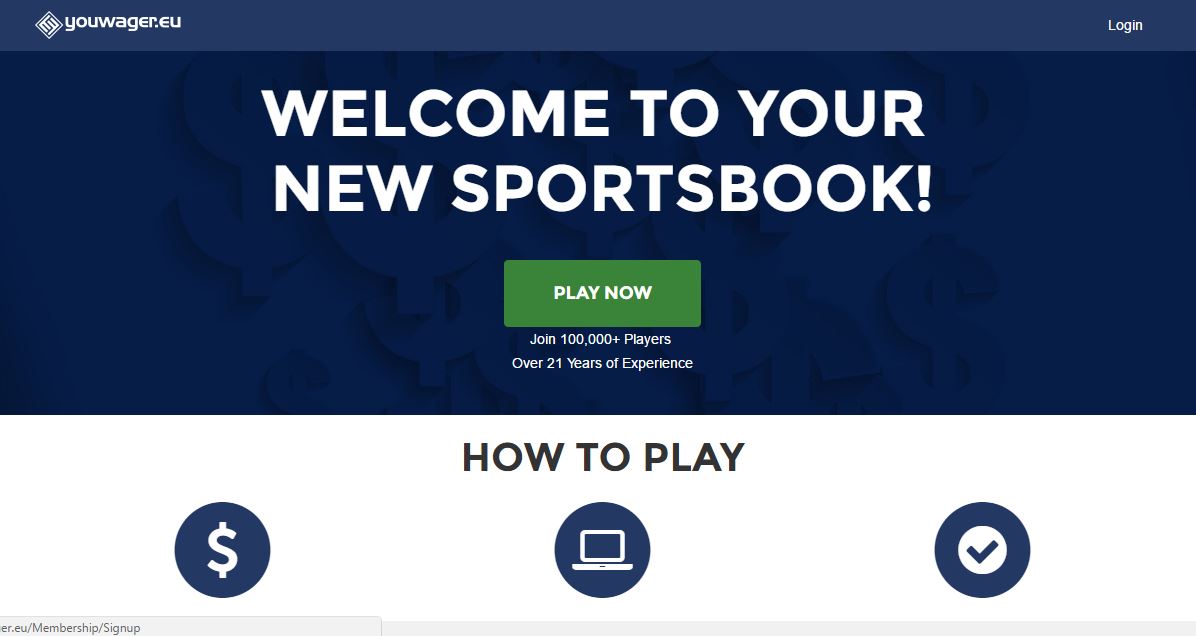 Sports bettors across the globe are zeroing in on youwager.eu and with good reason. The sports betting gambling site has everything a sports bettor needs from top bonuses to lightening fast payouts and from excellent experience in the industry to ease of depositing and withdrawal.
When a sports bettor looks for a sportsbook that best fits his needs the word confidence comes to mind.
A bettor wants to have confidence in the site and trust that site will best take care of his needs and best protect his winnings. Youwager.eu is that site, as it has more than 21 years of experience in the industry and knows what its members need and want.
The first thing that draws the attention of gamblers and sports bettors to the site is its bonuses. Bonuses include for sign up and on most deposits made. Not only do you receive bonuses upon sign up, but the sign up is free as well.
It is as easy as 1-2-3. Sign up, place your bet and get paid. Youwager.eu from your first transaction will make you feel at home as it puts you the bettor first knowing through experience that bettors who are happy remain and do not go looking for another place to park their money.
Another reason youwager.eu separates itself from its competition is by not just giving a bonus on deposits, but by giving bonuses for losing. There is no other top sportsbook like youwager.eu that is happy to give the player money for playing.
With a startup up bonus or a deposit of $500 or more, bettors qualify for the site's Gambler's Insurance Program.
For deposits of $500 to $999, bettors will receive a Free Play that is equal to 15% of their net losses twice per year. For a deposit of $1,000 or higher a Free Play that is equal to 25% of net losses is given back twice per year.
The first time the Net Loss Bonus is released is just after the Super Bowl, while the second is given back August 1.
There is always a time in which bettors will have to speak to customer service at a sportsbooks. Often times those conversations can be frustrating for the bettor.
Not at youwager.eu, as the sportsbook has the highest quality of customer service, with knowledgeable, courtesy representatives who are happy to help with every need.
With many methods available for both deposits and withdrawals, youwager.eu is a leader in the industry. Deposits almost always receive bonuses and withdrawals are processed immediately and usually take between 1 and 5 business days. This makes youwager.eu a leader in the sportsbook industry.
The payouts can be free as well as youwager.eu offers one free payout monthly.  Rollover policy at youwager.eu is 4.5x and 30 days, but unlike most other sportsbooks winnings, can be taken out any time.
If not all this is enough, youwager.eu even offers reduced juice. That's right, during the NFL regular season, -105 juice is offered Friday evenings thru Saturday morning.
Since your confidence in a sportsbook is your top priority, then you came to the right place. With experience dating back to 1995, youwager.eu knows what its members want – confidence, experience, great service – and gives it to them better than any other online sportsbooks.