Cavaliers Odds Shorten to Win NBA Eastern Conference
February 11, 2017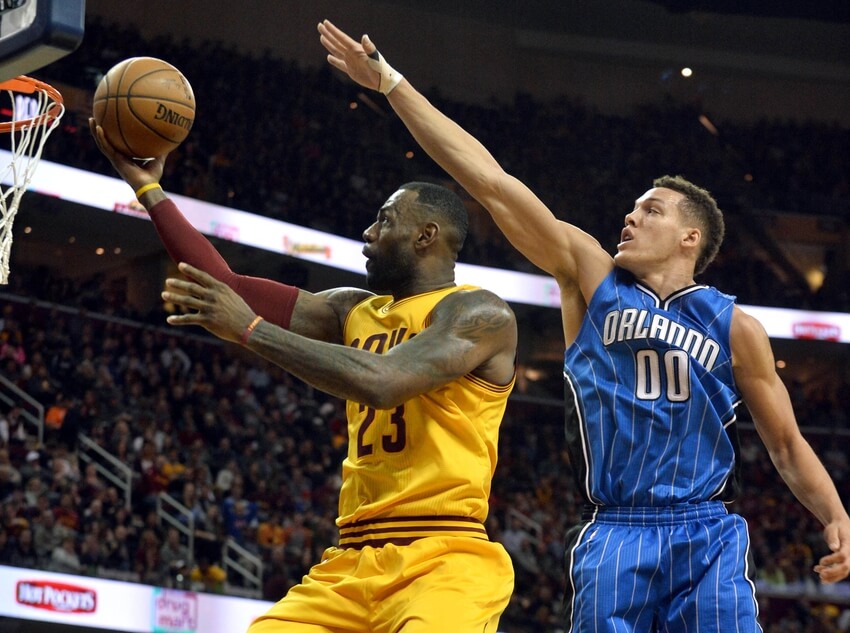 The Cleveland Cavaliers have come out of their slump to start 2017 and remain the class of the NBA Eastern Conference. No bettor should ever count out a league's top player.
Remember all those that figured Tom Brady was too old. The Patriots veteran quieted those doubters and now it appears LeBron James is doing that as Cleveland has shrugged off poor team showing in January to open strong in February.
In January of 2015, James led his Cavaliers to a 13-3 record playing the entire month without rest and shooting 55% from the field.
Last month, he also played each game, averaged 25.6 points, 8.2 rebounds and 8 assists but the Cavaliers were just 7-8.
The reality is as long as no big names are injured or a total freefall does not take place the Cavaliers are far better than any other Eastern Conference team.
No team in the East can beat a team that has James, Kevin Love and Kyrie Irving four times during a span of a seven game series.
No wonder the cries James had to the Cleveland front office for more help did not result in any significant addition to the team yet.
The players James has around him are more than enough to help him repeat as NBA champion. However, Cleveland will likely add one more player before the trade deadline who will give them even better odds of winning the Eastern Conference.
Sportsbooks had Cleveland 5 to 2 beginning the season to win this year's NBA title. The Cavs now are 2 to 1. Starting the season, Cleveland as 1 o 2 to win the Eastern Conference and is 1 to 5 currently even after struggling during January.
Basically odds makers have said that barring any injury, Cleveland will remain the heavy favorite to win the East. Boston is likely the biggest threat Cleveland has to its throne in the East, but is 5 to 1.
In all likelihood, the odds moving forward will move even more in favor of Cleveland. Therefore, to get the best value, the time is now to consider the Cavaliers for the Eastern Conference title at 1 to 5.
The majority of NBA pundits believe the NBA Finals will feature a third straight matchup between Golden State and Cleveland.
However, odds are more likely Cleveland reaches the finals than does Golden State, as the Western Conference is must more stacked top to bottom than is the Eastern Conference.