Tigers Woods Still Demands Attention from Sportsbooks
February 20, 2017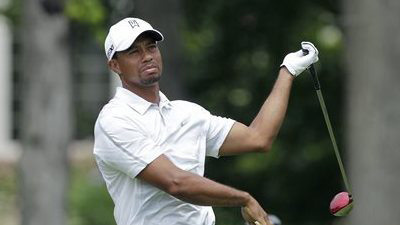 Fourteen-time major winner Tiger Woods continues to have problems with this back and that is what makes the odds he is getting from sportsbooks to win a major title during 2017 so surprising.
Woods has not won a major title since the U.S. Open in 2008. His most recent tournament appearance this year on the PGA tour ended in a withdrawal in Dubai on February 3 after shooting 77 in the opening round. Back spasms forced him to withdraw.
Nevertheless, Woods is listed at 20 to 1 to win one of the four majors this year. His odds are the 25th shortest on the board. What is even more surprising is that prior to his withdrawal at the Dubai tournament, Woods was 10 to 1 to win a major this year.
New concerns over his health and his recent withdrawals are what caused sportsbooks to readjust his odds. Not only did withdraw in Dubai but he also withdrew from the following two tournaments, including this past weekend's Genesis Open.
One manager of a sportsbook said that the odds Tiger Woods gets are always shorter than what they should be due to his name and history of success on the course.
The manager added that Woods will always command those better odds regardless of how well or poor he has been playing.
The two players with the best odds to win a major during 2017 are Jason Day and Rory McIlroy with both tied at 8 to 5. Jordan Spieth is next at 7 to 4 tied with Dustin Johnson and Hideki Matsuyama is next at 5 to 2. Veteran lefty Phil Mickelson is sitting on 6 to 1 to win a major.
Johnson's odds are likely to drop after he won the Genesis Open on Sunday. He moved into the No. 1 spot in the world rankings at the same time, replacing Day who was pushed down to No. 2.
With the first major of the season, the Masters, still a month and a half away, odds makers will be adjusting their futures board and if Woods' health does not improve his odds will start to climb higher.