With Kevin Durant Sidelined Are Cleveland's Title Hopes Better?
March 2, 2017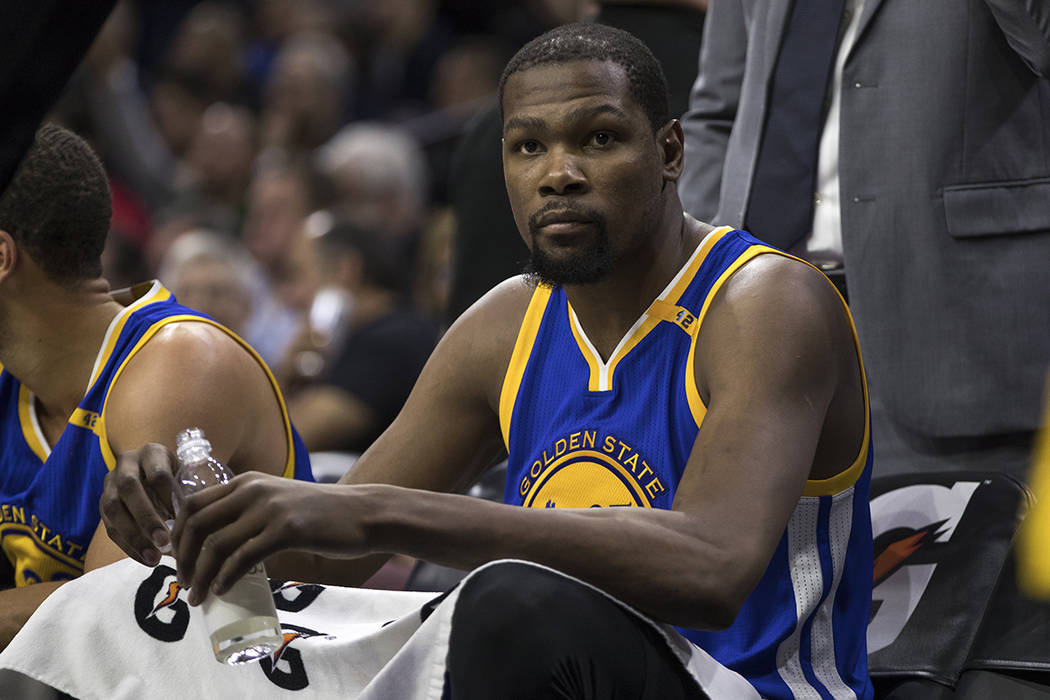 Kevin Durant the star forward for the Golden State Warriors will miss at least the next month after an injury he suffered on Tuesday night against Washington. The diagnosis was a sprained MCL and bone bruise. Durant has been Golden State's high scorer in his first season with the team.
The Warriors have been a heavy favorite all season with sportsbooks to win the NBA title, but will likely be less popular amongst bettors on the futures board thanks to Durant's injury.
The team that will likely benefit from a lack of play on Golden State will be the defending champion Cleveland Cavaliers.
However, do not look for odds makers to adjust lines too much following the result from the MRI on Wednesday that were more positive for Golden State than first thought.
Prior to Durant's injury, many online sportsbooks had Golden State favored to win the title at 5 to 11. That line was adjusted slightly to 1 to 2 after the Durant injury. However, Cleveland remained the same at 5 to 2 to win the title.
When Durant was first hurt speculation was he could miss the remainder of this year's regular season and possibly even the playoffs. Of course, if that had been the case, odds makers would have scurried to adjust their lines for the NBA title.
Durant is not the only star on the Warriors. Golden State had four starters play in the NBA All-Star Game. Stephen Curry, the reigning two-time MVP, Klay Thompson, Draymond Green and Durant were all members of the Western Conference team.
Cleveland is considered the only team with a realistic chance of beating the Warriors. LeBron James leads the Cavaliers but has great help alongside with Kevin Love, Kyrie Irving and a host of complementary players.
Love is currently sidelined due to a knee injury and subsequent surgery of his own.
Even though Durant is expected to return late in the regular season or for the postseason, questions will have to be answered. Will he be playoff-ready upon his return? Will he return too early and risk injury?
With Durant sidelined, the Warriors quickly signed Matt Barnes a veteran swingman. Cleveland has added to their roster with the signings of Deron Williams and ex-Golden State center Andrew Bogut.
Most pundits see a rematch for the third straight season between Cleveland and Golden State in the NBA. Next up behind those two are San Antonio at 7 to 1, Houston at 20 to 1 and Boston at 25 to 1.